Your Custom.
Your Booth.
Your Kiosk.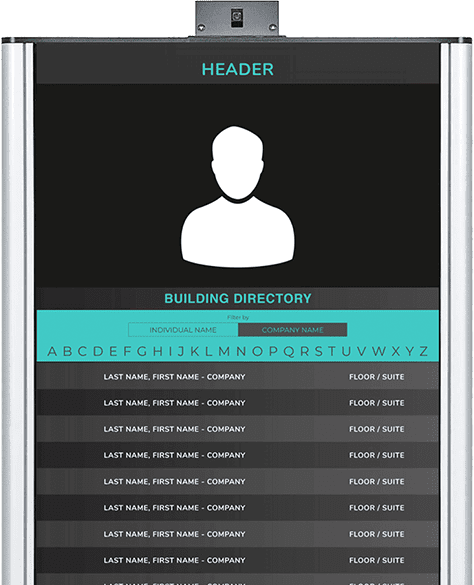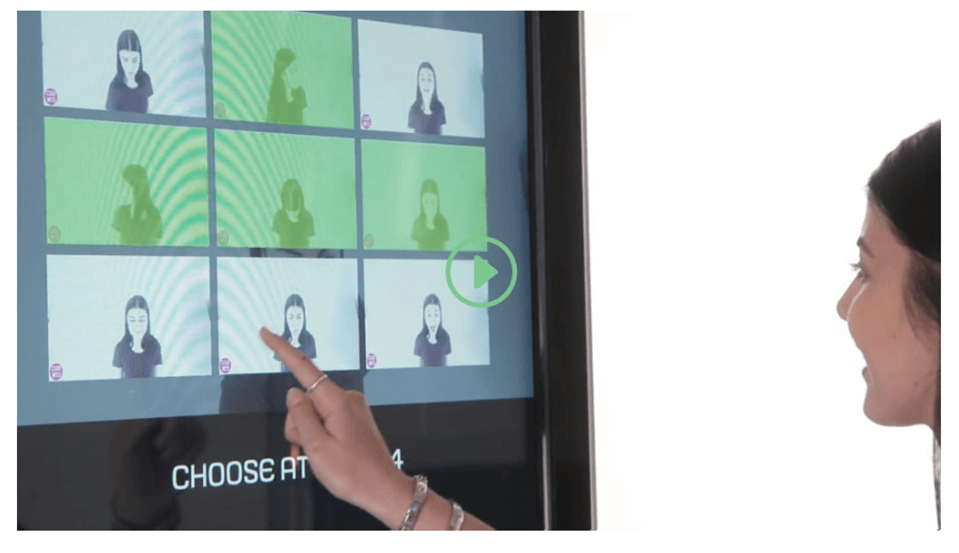 MetroClick is One of the Leading
Touchscreen Kiosk

Manufacturers
MetroClick interactive touch kiosks engage clients by inviting them to interactive with our devices and learn about the information, services, or products of your establishment. Catering to the growing demand for self-service, our interactive kiosks provide users with the ultimate event or consumer experience.
MetroClick touch devices come in both indoor and outdoor configurations to service any environment. All of our devices can integrate the following features: High-Definition/4K Camera, Barcode/QR Code Scanner, Credit Card Processor, Mobile Payment Integration, NFC, RFID, Receipt or ID Printer, Photo Printer, Unique QR Code Generation, Speakers and Face-Recognition Capable software.
MetroClick Touch Monitor Kiosks
are available for rent and sale
Because our touch kiosks are light, easily transportable and only require a Wi-Fi connection and standard power outlet to operate – they can easily be taken anywhere. You can rent them for events, utilizing our photo booths, pop-up shops, self-help stations, trade shows or for portable usage.
INTERACTIVE TOUCH SCREEN KIOSK MANUFACTURERS
MetroClick touch kiosks and display monitors offer cutting edge retail and touch screen technology. Our devices enable you to keep up with the increasing demand for self-service and dynamic real-time content.
More Information
What is a Touchscreen Kiosk
A touch screen kiosk is a booth that provides information or services to customers. Originally, these were booths with a person inside who handled the customers' requests. A familiar example of this is the "kissing booth" at State Fairs. In the 90's and 00's they took on a whole new form, however.
With the development of computer and communications technology the kiosk has come of age and taken on a whole new meaning. Thus today the word touchscreen implies a standalone, unmanned self-service customer interface. This began with the introduction and widespread use of ATMs.
Touch Screens
With the development of touch screens by manufacturers, touchscreen kiosks have become commonplace wherever customers need fast service. Thus we meet these devices everywhere from the airport check in to the hotel, to the shopping mall and now fast food restaurants.
Digital Hardware
Nowadays, manufacturers produce touch-screen kiosks for a wide variety of uses such as digital signages for your information and advertising. Notwithstanding this, the modern computer will contain the following hardware:
A CPU, i.e. microprocessor
A display screen, usually a touch screen, to remove the need for a physical keyboard and make the user interface (UI) more user friendly
Scanners and/or card readers, as needed
Printers as needed
A camera and/or microphone as needed
Biometric readers as needed
Cash or other dispensers as needed
Speakers
Network interfaces
Because there are so many possible hardware component options, touch screen kiosk manufacturers usually provide a range of models each of which will have a range of hardware options. This allows the business to optimize their cost by purchasing only the hardware they will need.
Digital Software
In addition to the hardware listed above the application software is perhaps the most important element of the touchscreen kiosk. This is not usually supplied by the manufacturer, which in most cases, on provides the Operating System. Application software is normally provided by specialized providers.
Although the interactive kiosk is described as stand alone, it must, at some point, usually on a continuous basis, communicate with a central computer system. Some types of transactions require the computer to communicate with multiple locations. This is achieved by the use of networking technology of whichever kind or kinds are available, reliable and cost effective in each situation.
Purpose of Touch Screen Kiosks
The purpose of the touch screen kiosk is to act as a go-between the customer and the service provider(s).
This involves the following:
Customer Identification
Unless the application is strictly informational (such as a hotel or mall interactive site map) the Customer must establish their identity. This is done in a variety of ways, depending on the level of security required. Methods vary from the very simple, such as inserting a card to the very secure, such as various biometrics.
Transaction Menu
A transaction menu is presented: this lists the various options available to that specific user at that specific computer. This implies that the kiosk has already communicated with a central database, made it aware of the specific customer's presence, verified their identity and retrieved their customer record, or at least relevant portions of it.
At this stage in some circumstances the kiosk may even have taken a photo of the customer and passed this to the database.
Customer makes their request
Customer makes their request: the customer selects their desired option: using the touchscreen and following the on screen instructions the customer requests the desired information or service. Sometimes this is very simple requests such as an account balance to very complex such as airline check in. If required, this process may require a complex series of interactions between the customer and the database, with the kiosk acting as go-between
Payment
If the selected transaction requires the customer to pay, this has to be done, usually using a credit or debit card. This card has to be presented to the kiosk by the customer, who must approve the payment, which must then be authorized by the customer's bank.
Proof of transaction
Finally, if all has gone well, the kiosk will provide the customer with proof of a successful transaction. This varies from cash dispensed in the case of an ATM withdrawal, to boarding passes in the case of airline check in, to an order ticket in the case of a fast food restaurant order.
Benefits of Touch Kiosks
There are a number of possible benefits of self-service and touch kiosks to customers. These benefits will only accrue, however, if the computers are reliable and secure.
Here are some of these benefits:
Availability
Touch-screen kiosks are machines and do not need lunch or bathroom breaks. They should be available 24 hours per day, 7 days per week.
Location
It should normally be possible to place kiosks at locations convenient to customers, not service providers
Speed
Despite the complexity of some transactions as described above, advances I technology by kiosk manufacturers, communications providers and software developers have resulted in the ability to perform the tasks required in fractions of a second. Under normal circumstances the greatest delays result when the customer's input is required. Some customers may prefer dealing with a human service agent; but the self-service kiosk is undoubtedly MUCH quicker.
 Security
Manufacturers and service providers both realize that unless customers feel secure using self-service they will never achieve general acceptance.
Consequently, the manufacturers have put tremendous effort into developing ever more secure kiosks. With the introduction of EMV bank cards (chip cards) as well as biometrics and other security measures, they are arguably now safer than live' service clerks.
Reasons for Using Touch Screen Kiosks
In recent years, more and more businesses in various industries have moved to deploy touch screen kiosks for self servicing. The most recent industry to jump on the bandwagon is the fast food restaurant industry. Some reasons for this are:
Rising labor costs
Moves to raise the minimum wage, together with the introduction of "Obamacare" have resulted in labor intensive, low profit margin businesses, such as fast food restaurants, re-examining their operations in search of cost reductions. Any business where large numbers of people are engaged in simple, repetitive tasks requiring low skill levels is a fair target for such an exercise. This is aggravated by falling hardware costs.
Consistent Service
Homogeneity of service levels: machines do not have moods, prejudices or get tired or cranky. Business owners are assured that EVERY customer will receive the exact same level of service from the self-service kiosk.
Special Needs
Customers with "special needs": because the vast majority of customers are being attended to quickly and efficiently by the digital kiosk, supervisory level staff can keep an eye out for those few customers with "special needs" who simply cannot cope with the high tech computer.
They can then provide such persons with the attention they require without placing stress on the system.
MetroClick is one of the best kiosk with touch screen manufacturers in the USA
Contact us today to learn about our innovative and interactive kiosk solutions.
METROCLICK

149 W 27th Street
4th Floor
New York, NY 10001
Office: 646-843-0888
How Our Clients Use Their Kiosks