Indoors or Outdoors, make an impact with our
Digital Sandwich Board
.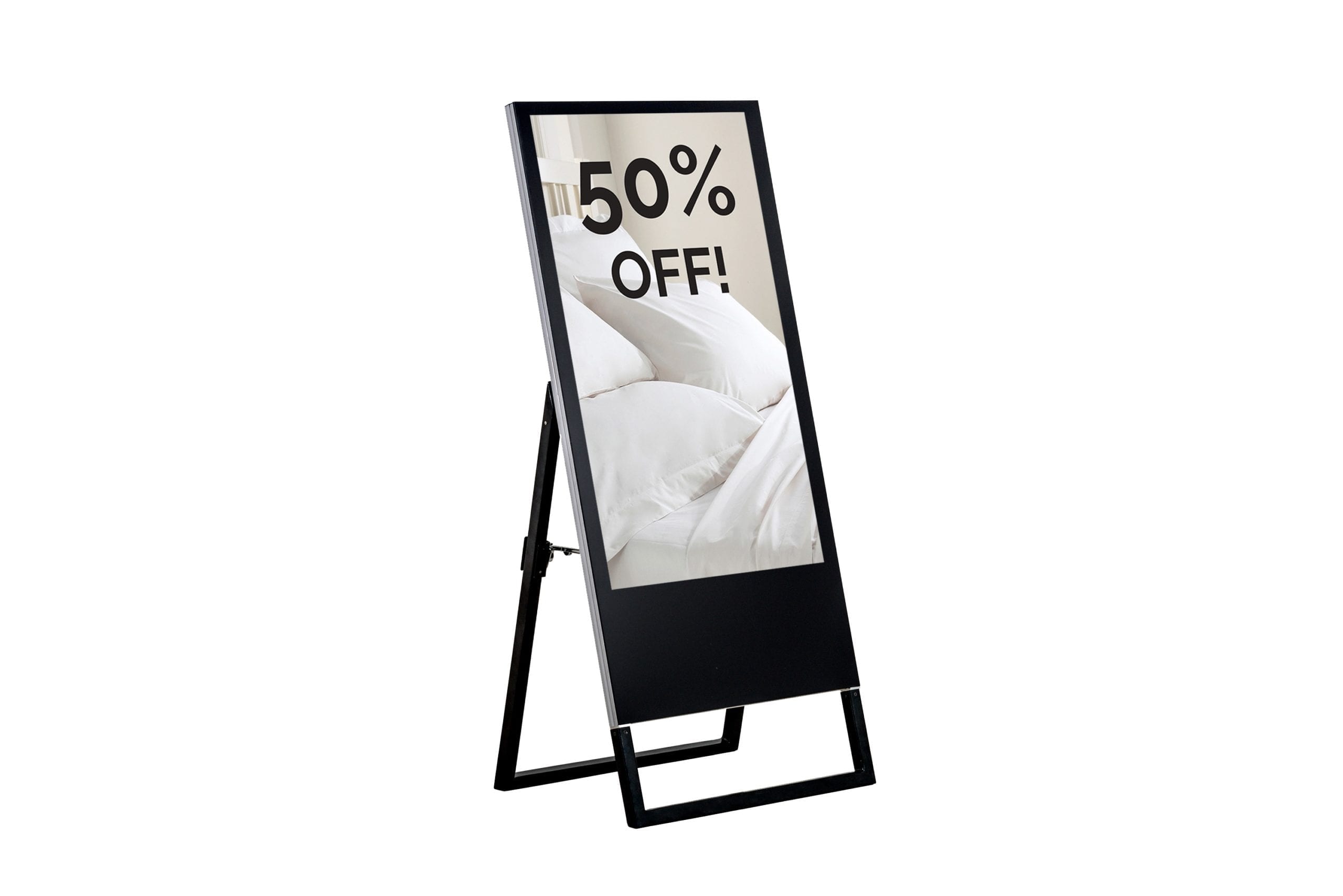 Whether it be kiosks, flat panel displays, display boards, digital signage or interactive monitors – indoors, outdoors or a combination of both, MetroClick has the ability to tailor our software and hardware to meet your needs. From retail stores to shopping malls, MetroClick has a place in your property to subtly but effectively make an impact.
This digital retail board adapts the older look and style of a sandwich board and integrates the latest digital capabilities LCD technology. This system is ready for both indoor and outdoor environments, with high bright display and IP67 Outdoor-rated casing.
Available in both touchscreen and static display formats, to ensure that you have both the flexibility of a low-cost solution and ability to engage your customers more directly.
OUR OFFICES
METROCLICK NEW YORK
149 W 27th Street
4th Floor
New York, NY 10001
Office: 646-843-0888