Landscape Kiosk
Solutions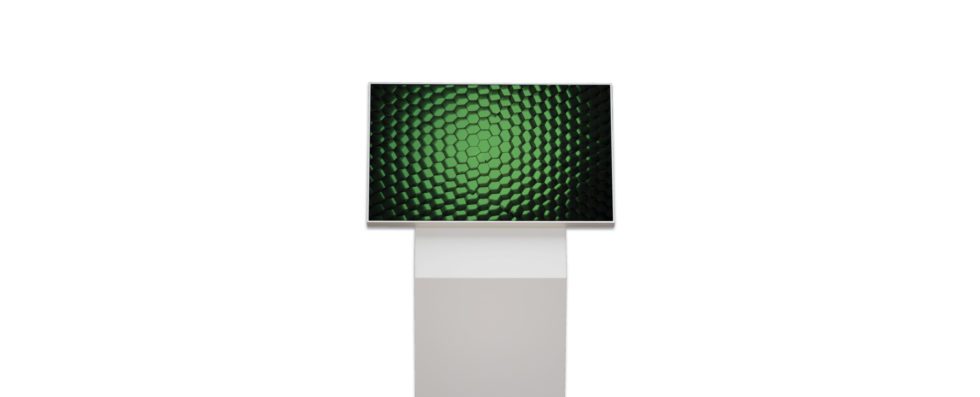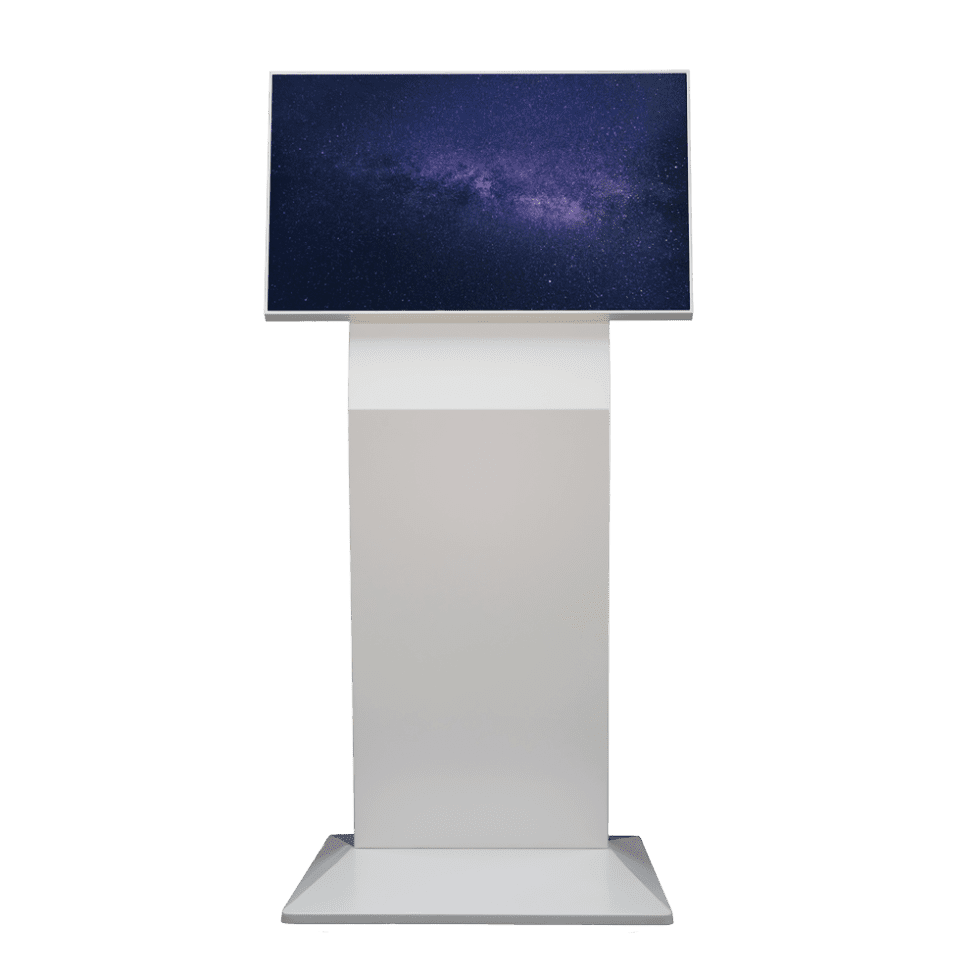 Features
Full HD industrial LCD panel with backlight LED A+ quality
Capacitive 10-finger multi-touch monitor
External UL certified AC/DC power supply
2 year manufacturer warranty
Includes: (Intel PC, Cables , Wiring, Installation)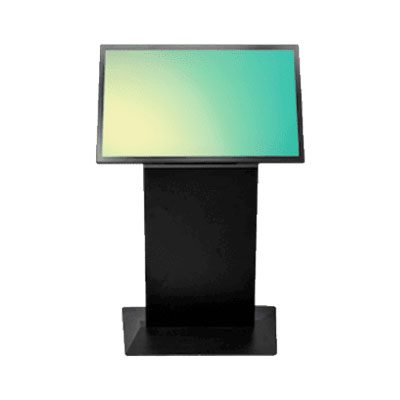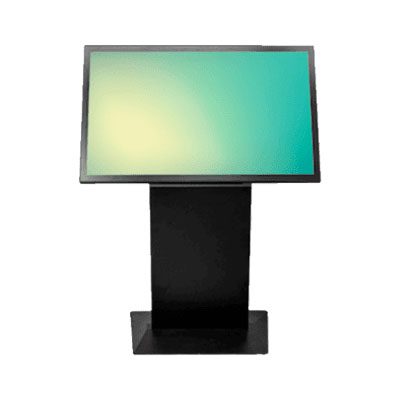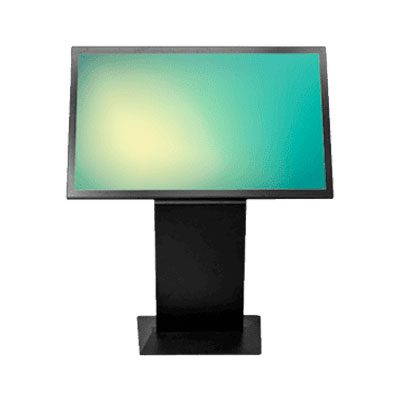 Grab Attention with Our Touch Screen Landscape Kiosks
Available in 32", 43" and 55"€display sizes. MetroClick's Large Format Multi-Touch PC Kiosks are manufactured featuring full HD industrial 24/7 LCD panels for constant use with energy-saving LED backlight technology.
All models come with 10 finger multitouch capacitive Touch Panels and have a slim, extraordinary stylish appearance. Each kiosk has an extra wide viewing angle and is equipped with faytech´s industrial fay-002 mainboard series with its powerful but energy efficient QuadCore Celeron processor.
MetroClick´s industrial grade 64GByte SSD with preinstalled Linux Operation System (for Windows 7 to 10 drivers are available), W-Lan and many PC ports behind a lockable cover provides a complete and secure solution which can be installed and used immediately.
Ready to take your business to the next level? Invest in a MetroClick landscape kiosk today and transform your customer experience. With its sleek design and cutting-edge technology, our kiosks offer a wide range of features that will enhance your brand and streamline your operations.
Don't wait any longer – contact us now to learn more about our customizable kiosk options, installation and maintenance services, and competitive pricing. Our team of experts is here to guide you every step of the way and ensure that you get the kiosk that best fits your needs. Take advantage of this opportunity to revolutionize your business – order your MetroClick landscape kiosk today!
More Information
Why Buy a Landscape Kiosk
When it comes to displaying content in a wider format, landscape kiosks offer the perfect solution. Unlike vertical kiosks, they provide a less visually obtrusive option that extends across both horizontal and vertical planes. This makes them ideal for use in malls, offices, and other public places where customers may be seated for extended periods of time.
Landscape kiosks come in various sizes, orientations, and lanscape kiosk enclosure styles to suit any application. We can offer customizations such as a powder coat finish, custom vinyl wraps, custom display lines, enclosures with placement flexibility, theft protection solutions, custom application setting configurations, and more. With so many choices available, it can be difficult to decide which option is best suited for your business.
At our company, we offer indoor landscape kiosk enclosures designed to support the latest free standing digital signage displays. With our expertise and customizable options, we can help you choose the perfect landscape kiosk to elevate your customer experience and promote your brand.
Investing in a landscape kiosk enclosure solution offers numerous benefits, from enhancing your visual presence to providing valuable information and promoting your business. Contact us today to learn how our landscape kiosk enclosure solutions can benefit your business and take it to the next level.
How to Choose a Landscape Kiosk Enclosure
Maximize the impact of your interactive displays with landscape kiosk enclosure systems that seamlessly blend into their surroundings. Whether you're showcasing products, providing information, or promoting services, a custom landscape kiosk can be tailored to meet your specific needs and budget.
At our company, we understand the importance of choosing the right landscape kiosk for your business. By first identifying your goals and specifications, our team of AV experts can guide you in selecting the ideal kiosk to create an optimal experience for your customers.
Landscape kiosk enclosure solutions have the advantage of being easy to maintain and can be updated remotely with content. This makes them a perfect addition to any retail space or office building. Furthermore, landscape kiosk enclosure designs provide cost-effective advertising opportunities that reach more customers than other methods might provide.
Self-service kiosks are becoming increasingly commonplace in the healthcare industry, helping hospitals streamline processes and enhance customer service. Furthermore, these machines free staff up to focus on patient care rather than administrative duties.
Landscape kiosk enclosure designs are particularly beneficial to businesses in the foodservice industry, as they allow customers to order food and drinks while they wait.
Our kiosk enclosure designs are easy to set up and customize with graphics, texts, your product name, branding, a stylized kiosk window and other interactive elements. Furthermore, they're durable and weather-resistant – making them the ideal solution for outdoor signage or interpretation projects.
The MetroClick kiosk enclosure can be employed for a range of other applications, including marketing, information sharing, wayfinding and tourism. Not only are they an attractive addition to outdoor spaces but they can be customized with different themes, kiosk window designs, and colors according to each application's individual requirements.
Kiosks are expected to experience exponential growth over the coming years due to their capacity for product promotion, customer attraction, and enhanced visitor experiences.
Have questions? Interested in a quote or RFP? Contact us today and one of our specialists will follow up ASAP!
Los Angeles
1900 State Street
Suite J
Santa Barbara, CA 93101
Miami
7630 NW 25th ST
Suite 2A
Miami, FL 33122
Metroclick Offices
T: 646-843-0888
New York
239 West 29th Street
Ground Floor
New York City, NY 10001