Your space.
Your smiles.
Your night.
Rent your photobooth.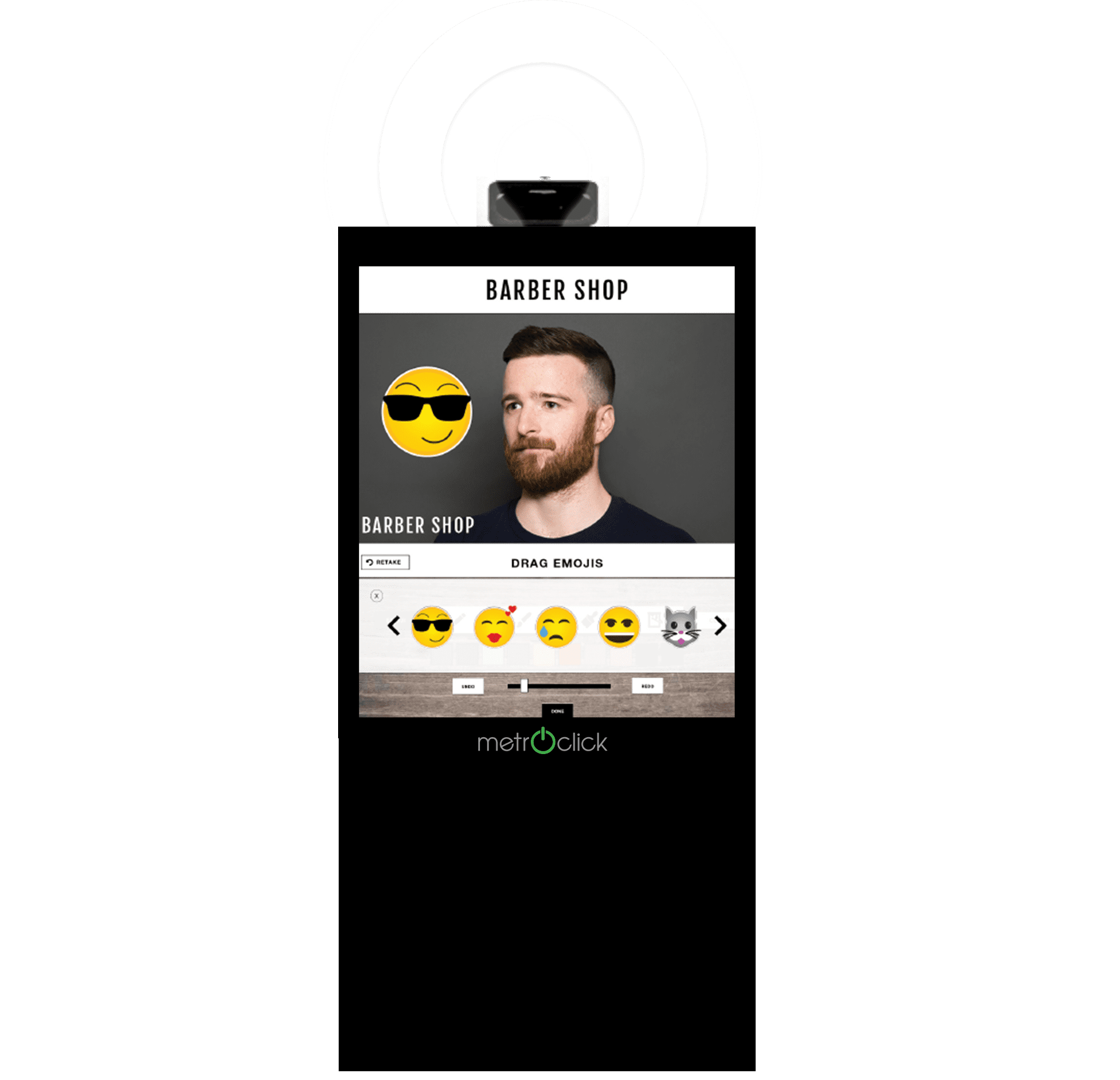 PHOTOBOOTH RENTALS
FOR EVENTS IN NEW YORK CITY AND BEYOND 
Memorialize every moment and event with MetroClick's fully customizable CliqClik photo booth hardware and software. Featuring unique content creation, event-specific customization, social media integration and beyond. Available for rent or purchase, CliqClik is ideal for hospitality venues, stadiums, parties, weddings, concerts, and private corporate events.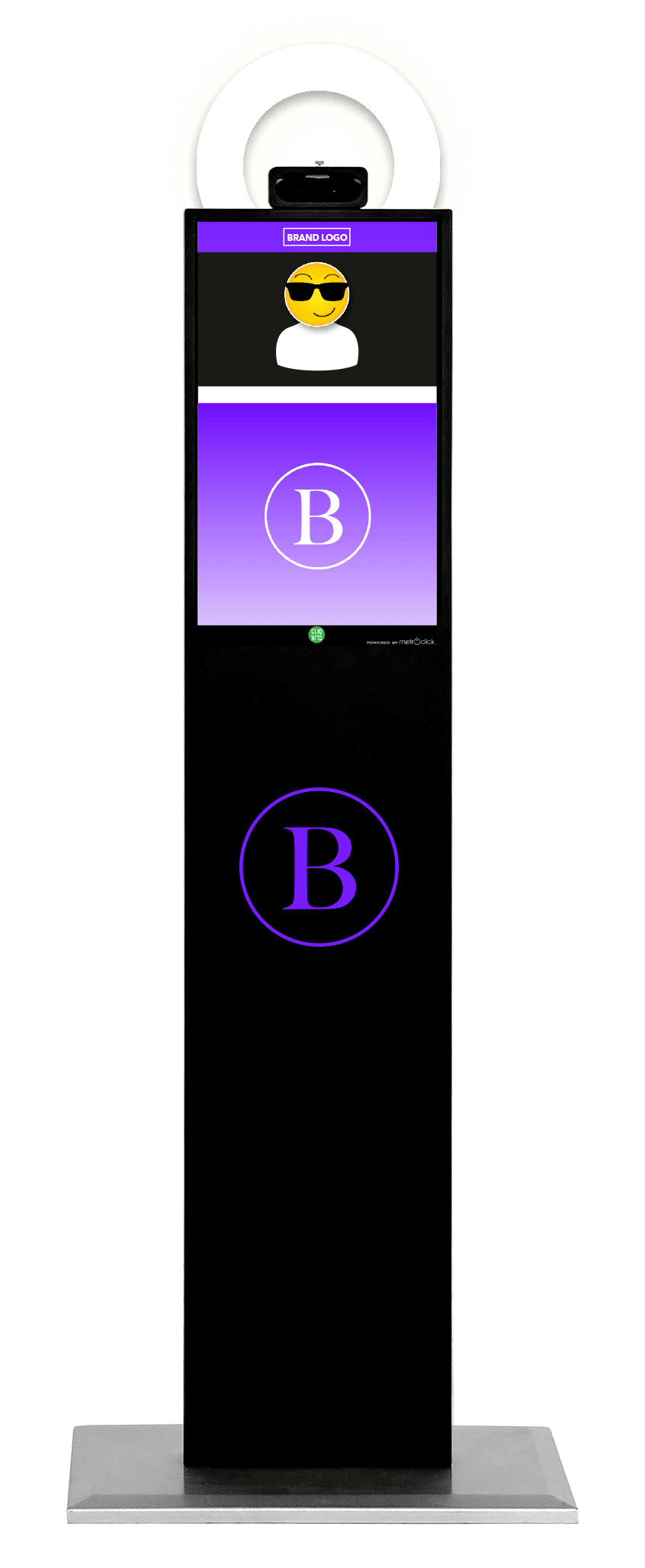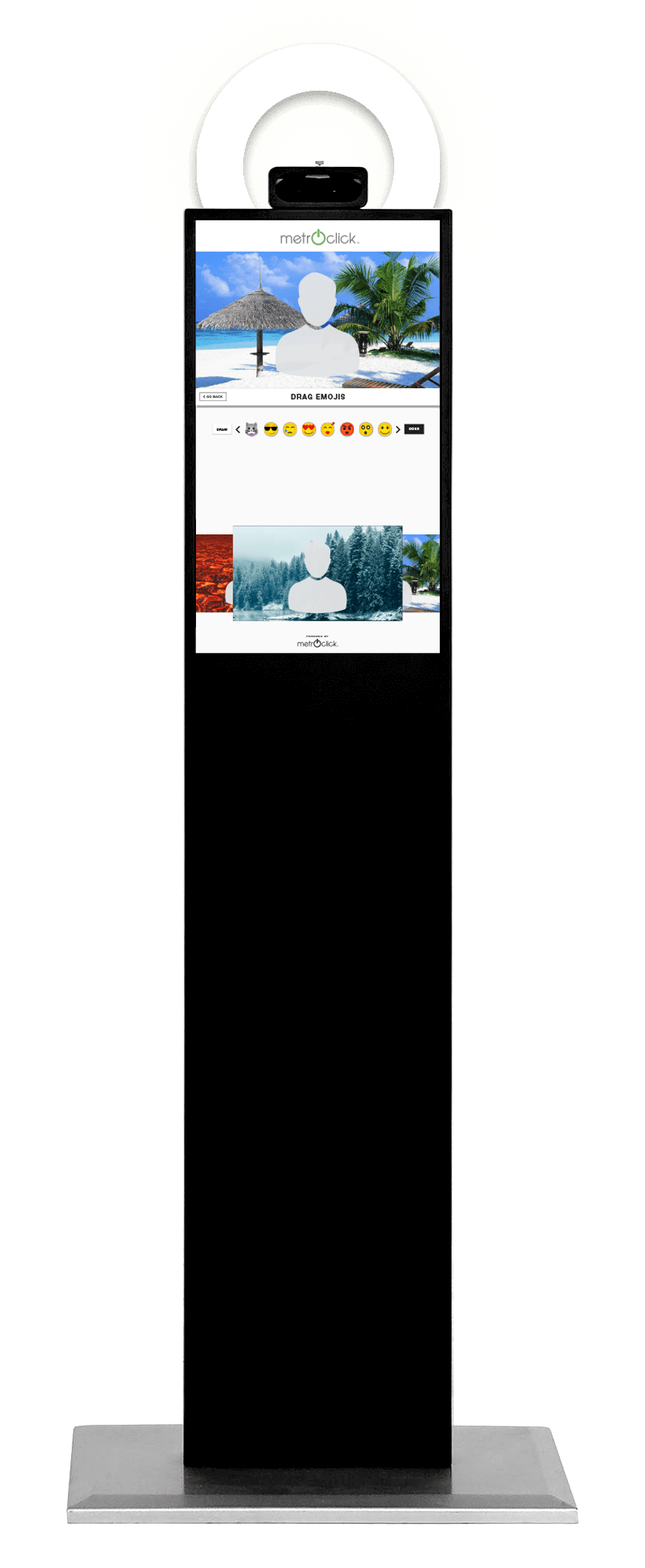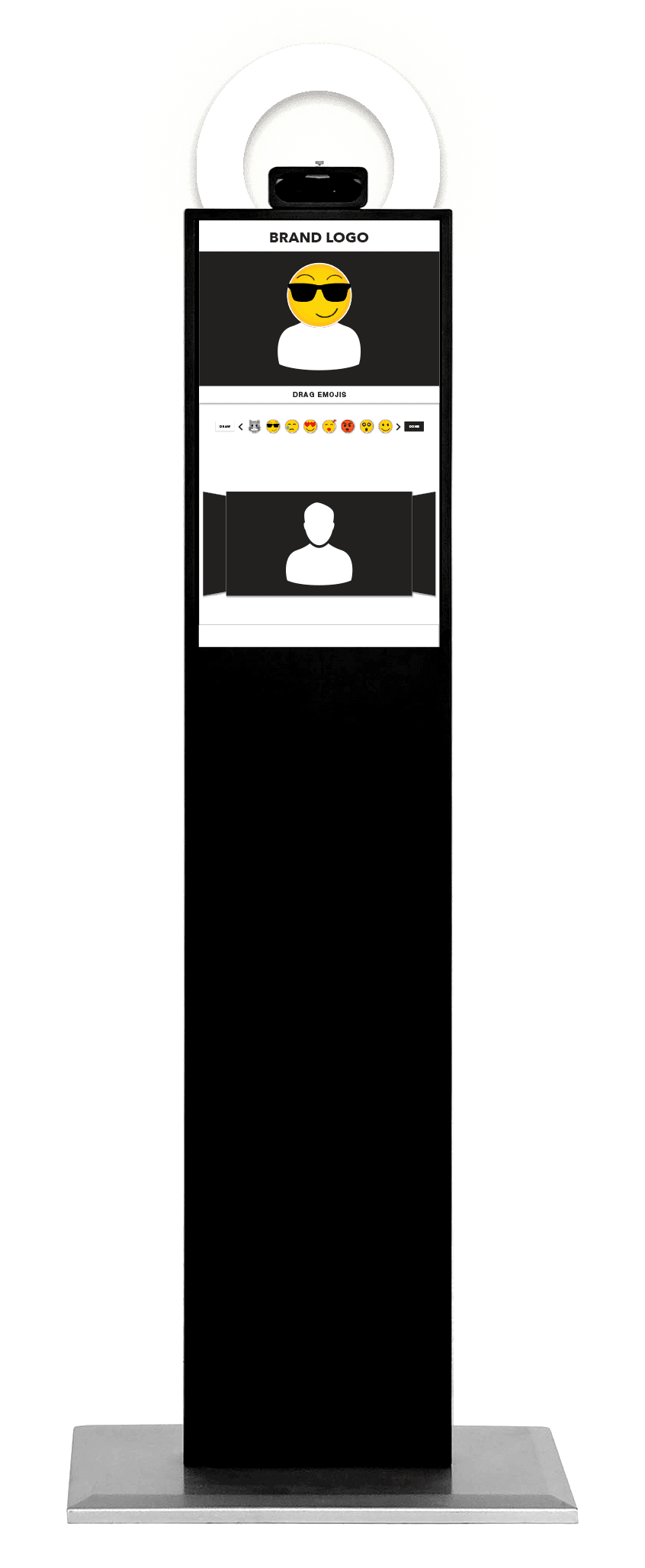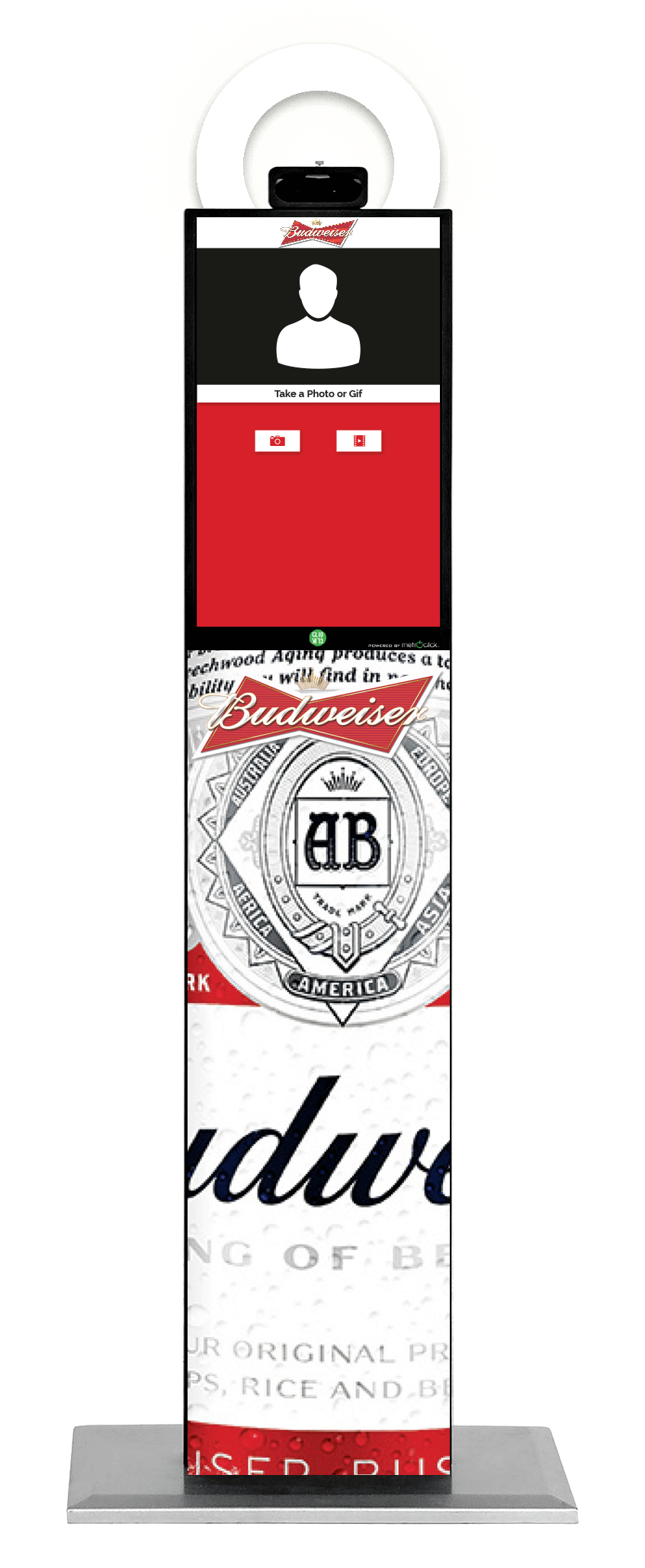 Looking to Hire a Photo booth?
Contact MetroClick Today
Get In Touch Regarding Your NYC Photo Booth Rental Solution
OUR OFFICES
METROCLICK NEW YORK
149 W 27th Street
4th Floor
New York, NY 10001
Office: 646-843-0888
Our Features
Photos and Playback
Capture still photos as well as videos.
Social Media, MMS, and Email Integration
Share directly to Facebook, Twitter or Instagram via a streamlined email link sent from the photobooth. Don't want to send to social media directly? Send yourself an MMS or email a custom message to all your guests.
DSLR Camera & Light Ring
Available for dark environments for an enhanced photography
Customized Branding
Booth Customization and branding: vinyl wrap, vinyl decal, custom casing.
Digital Branding
Customized framing, Watermarks, themed colors, graphics, and styles.
Emoji Feature
Allows customers to drag digital stickers or emojis onto their photobooth photos.
Scribble feature
Allows users  to draw on their photo with various pen colors, or with themed colors.
Planning on having a photo booth for your events in NYC?
When we plan any parties, events or our weddings in NY, we always want them to be fun-filled, entertaining and be ever cherishable for our lovely guests.
And, for this, we start a lot of planning way before the scheduled date and try to leave no stone unturned. Adding fun to a party can be very easy and chic with photo booth available for rentals.
Rent a photobooth
Renting our equipment are perfect for a wedding and allow your guests to enjoy as much as they can. Fully loaded with many features and props from our digital signage, these ensure that your party is a hit and your guests have a smile when they leave.
More Information
High Demand for Rental Digital Photo Booths
Here are a few reasons why there is a rise in demand for rentals:
– They keep your guests entertained to the fullest throughout the party and they really enjoy it.
– There are no restrictions and disturbances, thus allowing you and your guests to be comfortable.
– You never know what people are up to once they enter the booths. These booths can bring out the creative side of your guests irrespective of their age and nature. Be sure that they will make the best use of it.
– You can really see the fun side of your guests. Crazy and epic expressions that make you laugh till your stomach hurts. Creative expressions, silly faces, and funny poses, hilarious videos and acts are what you get in the end.
– There are many editing options which you can get from a good photo booth to enhance your picture quality. You can add some quotes or dates and give them to your guests so that they can remember the day forever.
– Photos generated from these booths are very high in resolution and print quality. Gift these photos to your guests as return gifts and they will remember the day forever and thank you.
– Play the videos in slow motion and see how everyone present there rolls in laughter. You ought to love the reactions to these slow-motion videos. You can instantly replay these videos on the screen provided and enjoy.
– Photo booths come with many props that can be used while taking pictures and videos. No need to provide any instructions; your guests know the best way to them.
– Along with all these, you get soft copies of the pictures and videos, both edited ones and raw copies. Share them online with your friends and create coffee table books. You will also get mobile compatible pictures for your phones and tablets.
Parties
Renting these photo booths for various parties and events have become common and a hot favorite of both guests and hosts. Including these booths in parties are the best ways to add fun and entertainment to any event.
Weddings
There is a tremendous demand for photo booths for weddings. Not only guests but the bride and groom can also enjoy inside the booth posing crazily and creating videos.
Prints of pictures clicked are generated in a matter of minutes and make beautiful return gifts. These photo booths are the best memory makers. You can gift your guests an unforgettable experience.
Hiring out
Due to the craze in the last few years, there are many companies that hire out these equipment for events.
Depending on where you are based you will have multiple options to choose from, but how do you decide?
Have a look at the following information for advice on what to look for and the companies that hire them out.
High Tech
Technological advances have allowed a simple booth to be a high tech gadget. Gone are the days of old-fashioned, small singular pictures.
The latest equipment can include touch screen monitor, high-resolution digital cameras and even green screen technology to customise the background of the photos.
The are many types and shapes available so please compare the booth that is being offered by a company. Often companies will have older models, offered at a reduced rate, but you do get what you pay for with photo booth technology.
THEMES AND ACCESSORIES
Companies often can alter the look of a booth around your event theme. This can be done with the outer shell of the photo booth, customized props and even the background of the photos to match the occasion. For example a common wedding them choice currently is that of a vintage wedding.
A modern booth does not match the theme unless vintage colors and accessories can blend the photo booth in within the theme.
Old fashioned bunting applied to the outer skin of the booth, classic booth props and even staff uniform will make the booth seem vintage and allow for the use of a modern accessory at the event. If you have a theme then look for a company that can style a photo booth based on your theme.
VIDEO MESSAGING
Another great feature is the ability to record a video message for the event host.
Often controlled by the touch screen, the guest simply chooses the video message option and quickly records the message.
Some booths on the market have a time limit of 10-second messages; others have no time limit on the message. If you require video messaging, please check with the company they can provide it and whether you are limited on the length of the message.
COST
The cost of hiring a photo booth varies based on your location and what you require from the booth. Often a company will charge you by the hour with a minimum rental period, then there may be additional charges for certain features.
Do not take it for granted that the price advertised is the price you will pay, ask for a quotation for your event and be sure to explain everything you require for example green screen and a guest book for a 3-hour rental period.
CUSTOMER FEEDBACK
Any good company will ask for feedback from customers and display this on their website or advertising literature.
Please check through this carefully to ensure that it is genuine if they have a gallery section look for the events that the feedback comes from. If they have a number of customer feedbacks without the galleries on the site to match then the chances are the feedback is not genuine.
Choose the right supplier in New York City
Take your time in choosing the company that hires them out. Find your local suppliers and compare them to the larger national companies and check the service offered, price and features.
Send them an email or pick up the telephone and have a relaxed discussion on what they can provide for you.
Then once you have collected a number of options make an informed decision based on the factors discussed here. They are great additions for any event and your guests will love it.
In summary, it is advised that you book a business that is legitimately incorporated, publicly advertises a running functional website, uses professional-grade equipment, makes their prices transparent and available, and showcases their work.
These traits will give you a good photo booth for your wedding. It's up to you to determine your budget and the scope of work. Communicate these to your vendor company and don't be afraid to ask some questions if you have them.
WEDDING BOOTH
You've seen them in movies, at Disneyland, anywhere there is fun happening! Now, on the most fun day of your life, you too can have your own photo booth.
Yes, NYC photo booths are a hot item at weddings today. This trend is growing in New York as brides look for ways to make their wedding reception special and fun for all.
EVERYONE LOVES TAKING PHOTOS
For over 100 years the traditional four-shot photo strip has captured and preserved unique memories like no other photographic product. In addition to capturing memories, its real value is as a form of entertainment.
Not everyone likes to dance at a wedding reception; goofing off provides just enough privacy to allow people to loosen up and play without feeling self-conscious.
What's more, its appeal is cross-generational; everyone enjoys it! If the booth has a gimmick like props, green screen or the booth speaks to them, visitors are much more likely to let their guard down. This makes for more spontaneous pictures.
There is just something about getting shoulder-to-shoulder behind a curtain which creates a sense of camaraderie and fun, where people feel they can let go a little and enjoy a shared experience.
FUN AT WEDDING RECEPTIONS
As the photo strip prints out, everyone loves seeing themselves.
Most companies include the name and date of the couple at the top of each photo strip so each goes home with a keepsake of the wedding. In many ways, this replaces the need for cameras on the tables and usually provides much better and more interesting pictures.
The Bride and Groom typically get a collection of all photos taken by way of a photos disc, photo book or through online access. Not only does this offer them a look at how much fun their guests were having, but it captures those rare moments when family and friends, who are not often together, intermingle through the fun of the photo booth.
METROCLICK IS ONE OF THE MANUFACTURERS IN THE USA
First, understand that not all booths are created equal. There is a large range in pricing, which is usually (but not always), an indicator of quality.
A select few are full-time businesses, but for most this is a side business.
While this means that there is a photo booth for every budget, to avoid being disappointed it is important that you define which features YOU feel are most valuable and that you compare several companies and ask plenty of questions. Here are some differences to ask about:
APPEARANCE
There are booths, boxes, tents, pipe & drapes, kiosks and even a "pod"! Some photographers will simply set up a photo station where they take portraits. Be sure you see what the booth will look like; if none is featured on the website, there is probably a good reason. While the rate might be better for your budget, be aware of what is going to show up at your reception first! What you don't want is a surprise. Most brides spend months creating their perfect reception and don't want it spoiled by an unsightly product.
FUNCTION
Each company will have their own special features to make their booth stand out. Find out what's available and decide which features you like best. Ask what special features come with the booth; Props, Green Screen, Speaking Booth, Video, Scrapbooking, Etc.
Also, ask how many photos it takes, whether it prints single or duplicate, are props sanitized (there are health concerns with reused props) and ask how the photos are delivered (DVD or online). Be sure and see examples of photos taken in the booth.
RENTAL PACKAGES & PRICE
There will be many similarities from company-to-company but each will include different extras for the price. Some will up-sell from a menu of options, some are all-inclusive.
In my opinion, the best practice is that there should be no extra charge to receive digital photos from the event.
A key feature of renting is that the photos are included. At the very least, know ahead of time what you will be getting.
The prices range anywhere from $700 to $2000, but a quality 4-hour booth rental usually begins around $1200. When choosing, factor in booth design, special features and number of hours included. Don't assume it's the same number of hours for each company.
Fun and Valuable Memories
Taking photos in a group setting are fun, they make people laugh and provide everyone with valuable memories! Rest assured that whether your focus is on quality of photos,  the appearance of the booth, entertaining features, price or a combination thereof, there is a solution out there which is just right for you.
Be informed about what you are buying and be sure that you are comfortable with the professionals you've chosen to hire, and you'll have a great experience with your photo booth! For years to come, you and your guests will treasure your special day each time they run across their photo strips.
PRINTABLES
Our CliqClik photo booth allows users to print their photo on demand. With this feature, users can take home their picture and hang it up, always reminding them of their memories and experiences at your event.
FOR ANY OCCASION
CliqClik is a great way to add a fun and memorable experience to your event in NYC. From a small private gathering to a large scale corporate event, CliqClik will add that special photo booth experience and keep your guests coming back. We offer a variety of photo booth sizes in an easy-to-setup format that creates a seamless experience for everyone.
PLUG AND PLAY INTERACTIVE TOUCHSCREEN PHOTO BOOTH
CliqClik is the first plug and play interactive touchscreen photo booth with sizes that make a great fit for any space.
Available in the following sizes
CliqClik offers different photo booth kiosk sizes ranging from 21"-55" for rental and sales.
Get it Today
Rent our MetroClick photo booth today and add a new dimension to your New York City event or venue by allowing customers to take pictures of their night surrounded by your branding.
Perfect for Corporate Events, Weddings, or any celebration!
MetroClick ensures your event is the most talked about place, allowing your guests share pictures directly via MMS, Email, Twitter and Facebook.
Plug and Play
CliqClik is the first plug and play interactive touchscreen option with sizes that make a great fit for any space.
Easy Setup with Customizable Interface
With easy setup and completely customizable interface, adding the CliqClik option to your next NYC event is a no-brainer. Whether you are a party planner, event space or just someone looking to add another dimension to your next celebration look no further than our rental options.
Photo booth with Many Sizes
CliqClik offers different sizes ranging from 21"-55" for rental and sales. You will get an all-in-one interactive kiosks that will bring your party to life and let it be the talk of the town for days to come through social media sharing.
CLIQCLIK CUSTOMIZATION
Customized Branding
Booth Customization and branding: vinyl wrap, vinyl decal, and custom casing.
Digital Branding
Customized framing, themed watermarks, colors or and digital branding for each venue.
Emoji Feature
Allows customers to drag digital stickers or emojis onto their photo booth photos.
Scribble Feature
Allows users to draw on their photo with various pen colors or with themed colors.
Need something even more custom? Contact us!
Social Media and Event Calendar
Turn your kiosk system into a digital showcase of your venue. Showcase an interactive calendar of all of your events and specials. Showcase your love social feeds directly on your system. If your guests don't follow up already, give them an opportunity to learn more about your brand and unique culture.
Advertising
Have a special event or want to offer advertising space on your MetroClick system? Now you can allocate branded ad or custom content to different areas of the photo booth.
Data capture and Analytics
Now that your guests have an enjoyed their visit to your venue, send them a message so they don't miss the next! With our proprietary back-end dashboard platform, you can capture all of the data input on your photobooth system to use as remarketing tools for your venue
The MetroClick CliqClick photo booths are a great solution for event planners, as a photo booth rental, and even for the organization looking to buy photo booth solutions.
RENT A PHOTOBOOTH TODAY
Rent our MetroClick photo booth today and add a new dimension to your New York City event or series of events. Our interactive photobooth comes in many sizes, ranging from 21"-55" screens.
PLUG AND PLAY PHOTO BOOTH CUSTOMIZATION
With easy set up and completely customizable interface, adding the CliqClik Photo Booth to your next NYC event is a no brainer. Whether you are a party planner, event space lessor, or just someone looking to add another dimension to your next celebration, look no further than our rental options.
Latest Articles