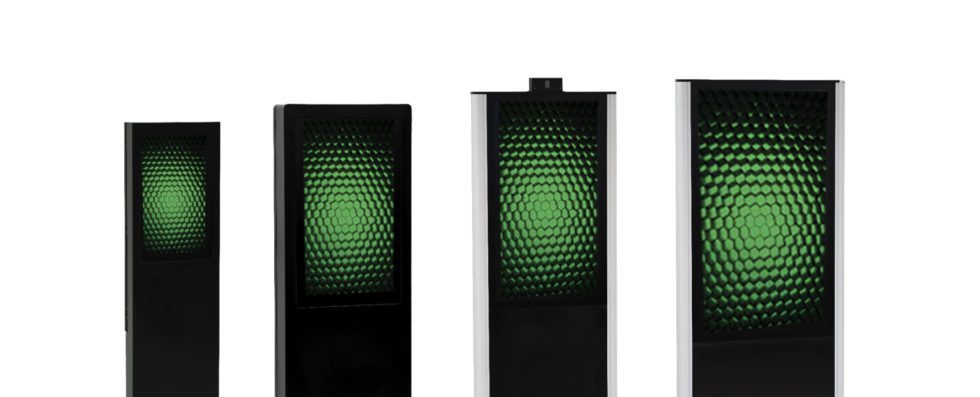 Custom In-Store Kiosk Display and Store Display
Kiosks Ideas by MetroClick
An excellent retail store display is one which is designed with the end-user in mind. It has all the features necessary to keep your potential customer engaged and moving toward a purchase. The MetroClick kiosk can be customized as a store display which allows the user or client to select the service or product needed. This is the perfect solution to both inform the client, display product or service variations and cause the transaction to occur in a natural, low-pressure manner. MetroClick's personalized kiosks can be equipped with digital photo booth functionality, enhanced digital signage solutions, interactive video, and much more.
In-Store Kiosks Designed to Facilitate the Buying Process
At MetroClick, our in-store kiosk solutions are designed to streamline your business offerings. Our touch screen kiosks are the epitome of digital signage technology, using advanced digital hardware features and sophisticated applications to provide a two-way flow of information between your business and customers or clients. With our rental kiosks, you can enhance your customers' experience while efficiently delivering your services or products.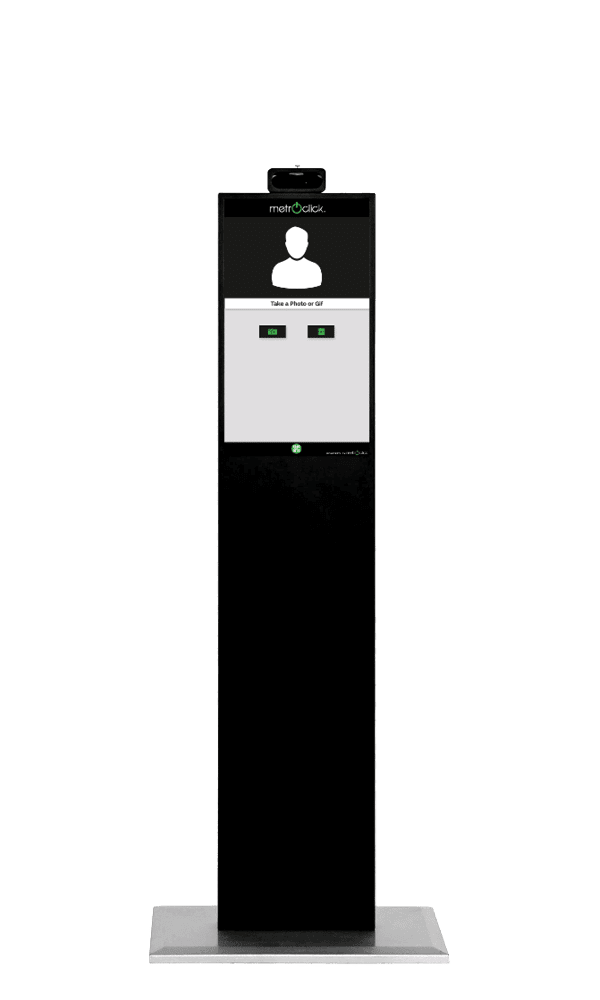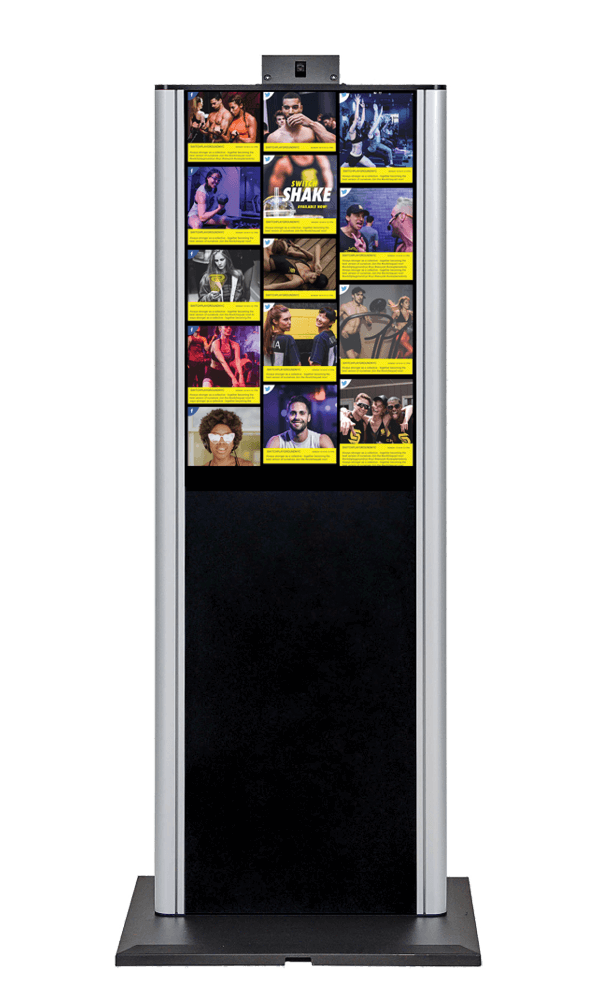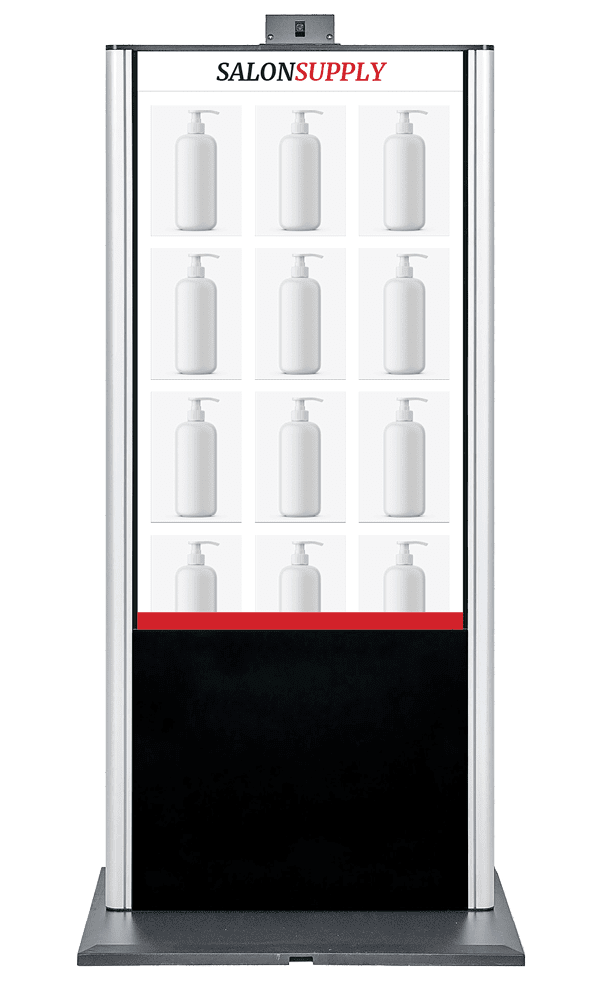 Uncover the Endless Potential of MetroClick's Store Display Kiosk Systems
Experience the power of our bespoke store display kiosk designs in enhancing customer engagement and increasing sales. Empower your shoppers to autonomously navigate products, place orders, make payments, and obtain crucial information, while freeing your staff to focus on more essential tasks. Our adaptable in store kiosk solutions are meticulously crafted to suit your business's distinct needs, supported by a proficient team that provides continuous assistance for smooth integration.
More Information
MetroClick's Unique Kiosk Display Ideas for Stores are Transforming Businesses
Marketing and selling of products has always been going through a series of transformations. In the past, it was always about the business owners being ready to bring advertising to potential customers. In recent years, however, this has gone to another level with the advent of social media campaigns, digitial signage, and self service kiosks.
With the use of self service kiosks, the end-user seeks information regarding products and services – and, would often like to see real reviews on social media if possible.
Self service retail kiosk manufacturers have been going through a number of transformations to meet the ever growing demand for updated and user friendly kiosks. This partly explains why most self service kiosk manufacturers go an extra mile in gathering information about the most useful apps for their clients.
What Makes Our Digital Retail Store Display Kiosks Stand Out and Spark Customer Engagement?
Excellent self service kiosks are designed with the end customer in mind to compliment the shopping expeirence. Our retail kiosks have all the features that keep the many customers ready to access the needed information or transact as they wish. Our retail kiosk systems can provide product details, compare and contrast, accept payments, capture e mail addresses or contact information, engage with social mediate, and more.
Each of our self service kiosks have a touch screen which allows the user or client to select the service or product needed. Our retail kiosk solutions also have the ability to present information about the products a company is offering along with other details of interest to the clients during the shopping experience.
The task of a kiosk manufacturer has not been limited to tailormade products. There has always been dire need for appealing kiosks that are small enough to be planted at the most convenient points which have good traffic within malls or shopping centers. These interactive kiosk solutions are perfect for minimizing space while still standing out and enhancing customer experiences.
As in store kiosk manufacturers, we take care to ensure that our interactive kiosk enclosures are appealing and attractive. To achieve this, each retail kiosk is painted and specifically designed with the most complimentary shapes, colors and styles that work well with our client's branding.
Buy Custom Digital store display Kiosks – create successful transactions and strengthen your brand
There are so many good reasons as to why a kiosk is useful to modern society. One of them is that they help in making successful transactions even without reaching the physical address of a particular company. This is a facility that has been used in hotels, food industry and communications and many more.
In a marvelous but unique way, digital kiosk is very useful for checking or looking up information about some favorite product a member of the public would wish to check. Additionally, it could be that a company is running some promotion campaign which some members of the public are interested in. The full information about such products and any other additional items can easily be accessed via this facility.
With the famous use of kiosks, there is definitely no needed to worry about the huge loads of cash someone has to move with. In the end it is a tailor made service that needs serious attention for every user. All the products included on the list are not cast in concrete. They are revised and updated as soon as need arises.
This means that the more people use the kiosk, the more likely it is to get better in the end. But all this is made into top priority interest by kiosk manufacturers who take care of every detail and transform the whole product into an awesome facility from. That is why at the moment, a client can order an item that may not be in stock, or manage to print a hotel key card and many more.
Talk to Metroclick today and let us know what you need.
First appearance of kiosks as retail store display solutions
The history behind kiosks is very interesting. The first appearance of an interactive kiosk was in the year 1977 in Illinois. It was first developed by a university student named Murray Larpe. The facility was accessible via a plasma touch screen and for the first time, a transaction of this nature was successful. It allowed the users to locate their favorite movies, maps, directories and even bus transport schedules.
In addition and perhaps the most intriguing one was that it also enabled the users to access extracurricular activities and even courses. In the year 1985 a shoe company named Florsheim Shoe Company picked up and implemented the kiosk project. Their interest was very specific. They needed to have this facility work for advancing their company's name.
The company managed to come up with a network of 600 computers. With the use of this network, the clients could look up the store and see what range of products was available. If for some reason a specific shoe was not in stock but someone needed to buy it, there was a provision to place an order right away.
Relevance of kiosks as in-store displays  to the business world
The relevance or usefulness of kiosks to the business world cannot be over emphasized. First, the reason why there are so many types of kiosks is that many industries have been making requests. Take for example a ticketing kiosk which naturally removes the need for someone to be physically there selling tickets to the clients. It is an awesome arrangement.
When a company invests in a kiosk, it is actually giving itself a chance to start afresh and advertise their products effectively and efficiently. With this facility, millions of customers who cannot access the physical address of a particular company can still be served even with their special orders.
Instead of paying the huge amounts of money only for the sake of advertising a business, there is even a better way. With a kiosk, a company allows the customers to access its goods and services in unlimited numbers and at any time convenient to them.
If a customer are interested in a particular product, there is still going to be some room to ensure that the right deliveries are made on time. Even when dealing with firms that have been established for some time, a kiosk adds a new dimension to the way business is run.
Even if a company may have reservations about the use of kiosks, there is still going to be a time when such a company will need to boost its sales and reap more profit. That is the time kiosks are employed so that there is no limit as to what products clients can access. In the end, a company can easily enjoy splendid growth.
Have questions? Interested in a quote or RFP? Contact us today and one of our specialists will follow up ASAP!
Los Angeles
1900 State Street
Suite J
Santa Barbara, CA 93101
Miami
7630 NW 25th ST
Suite 2A
Miami, FL 33122
Metroclick Offices
T: 646-843-0888
New York
239 West 29th Street
Ground Floor
New York City, NY 10001