Product Display Solutions
by MetroClick
Display Interactive Products
Using Our Touch Screen Displays
As technology paves its way towards our overall lifestyle, businesses are off to cater us innovated market strategies to maximize their profit and offer us the convenience we need.
In a world that rapidly increases in population, we can say that businesses are our hope. Just when E-Commerce is striving to conquer the market, MetroClick kiosk company found its way to attract customers outside the realm of online selling through the use of kiosks.
If you are looking for a better way to take your business ahead of your competitors, MetroClick can help you make your customers experience futuristic convenience and provide the information necessary for them about your services and product lines through the development of the best touch kiosks available.
MetroClick kiosks can include photo booth functionality, interactive touch features and offer a wide range of specialized software features. These kiosks can be used in special events, corporate events, entertainment, hospitality, retail, tradeshows, restaurants and more.
MetroClick Product Display Kiosks are Available in the Following Sizes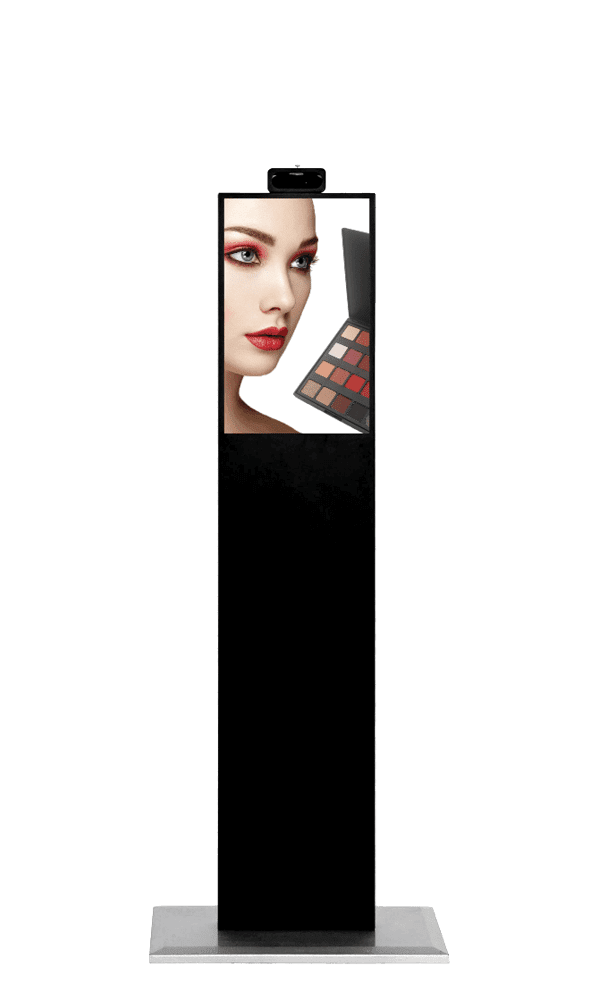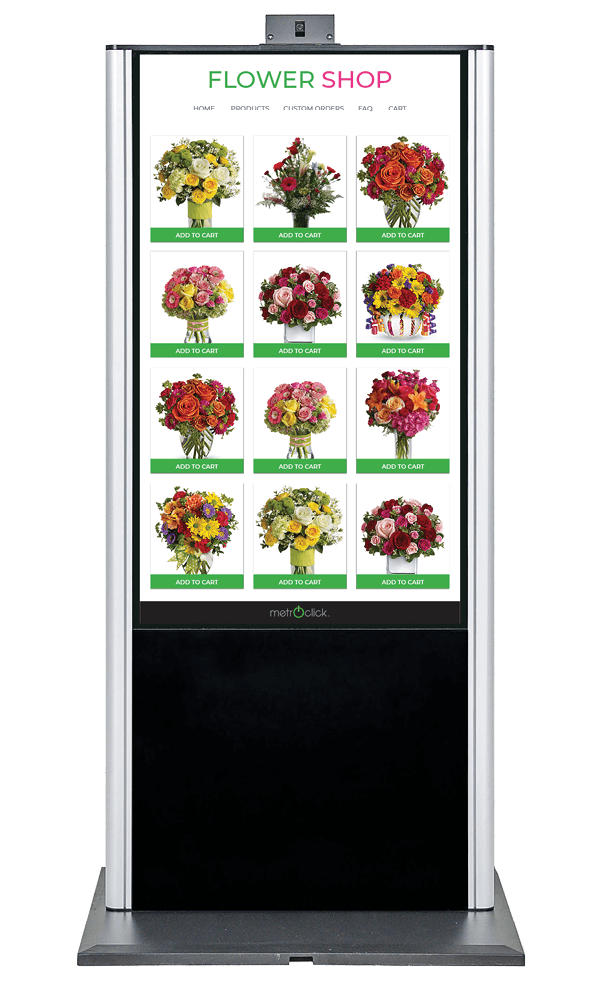 More Information
MetroClick kiosks can be used as innovative custom product displays and retail product displays
Metroclick is a kiosk rental company specializing in analyzing your business needs in interacting with your customers and attracting potential new clients. We offer innovative product display ideas that are establishing new trends in interactive technologies. Our products are guaranteed to successfully boost sales and profits of our customers through channeling our efforts into the marketing of a through enhanced customized interactions. Metroclick has helped businesses grow by engaging their potential clients in new ways.
Product display ideas that utilize self-service technologies
A self-service product display system can increase sales while displaying products that require space or have multiple variations. The kiosk can be installed either inside or outside of your business area to attract people to come in and out of your store. Metroclick focuses primarily in what needs to be done to dramatically boost your business by enhancing your presence in the marketplace.
If your business is a retailer in a mall for example, this new product display idea will serve as guide for new customers who enter your store. With the help of the kiosk, your customers will also enjoy the convenience of being able to browse through multiple products and product variations. This helps your staff to maximize their time while giving store visitors the ability to quickly and specifically browse through all of your product offerings.
Move beyond static product display racks
The Metroclick kiosk when used as a product display solution is designed to bring the best out of a portable self-service kiosk. It features the software needed to gain more positive feedback and enhance sales activities. This new twist on the old product display rack concept includes a camera, speakers, face recognition, mobile payment integration, credit card processing, receipt and photo printing, RFID, and NFC software. Of course, the MetroClick kiosk comes with a touch screen model that is very user friendly. All your customers will surely support you more and share the word of what technology has brought to your business.
Consider a new alternative for your product display design ideas
With the MetroClick kiosk as a digital product display system, you can better serve your target market, engage potential customers who may not like to interact with staff and streamline the purchasing process in a store. The kiosk offered by MetroClick is portable and comes in a variety of sizes. Contact us today regarding your product display needs and how a MetroClick kiosk can be customized as a digital product display stand for your organization.
Have questions? Interested in a quote or RFP? Contact us today and one of our specialists will follow up ASAP!
Los Angeles
1900 State Street
Suite J
Santa Barbara, CA 93101
Miami
7630 NW 25th ST
Suite 2A
Miami, FL 33122

Metroclick Offices
T: 646-843-0888
New York
239 West 29th Street
Ground Floor
New York City, NY 10001