Information Kiosks Manufacturer
MetroClick is a leading  INFORMATION kiosk Company with
touch screen design that will make your business stand out
Everyone Needs Interactive Information Technology
Where's the nearest coffee shop? What time does the movie start? Is there a handicapped entrance? We all know that we could use a little help getting around from time to time, so let MetroClick help.
Intuitive and User-Friendly Design
The MetroClick information kiosk is designed to be informative, aesthetically pleasing, easy to use and fun!
Any content that is displayed on our kiosk systems devices can be easily taken with you on your phone to ensure that your patrons have the best experience possible while they are guests in your event space, business, trade show, retail store, restaurant, bar, or hotel.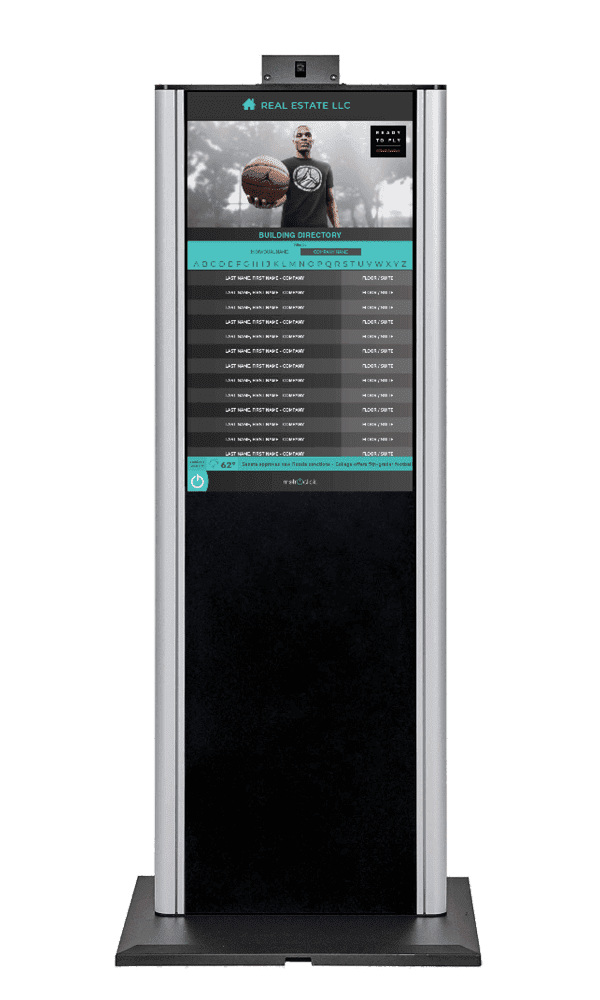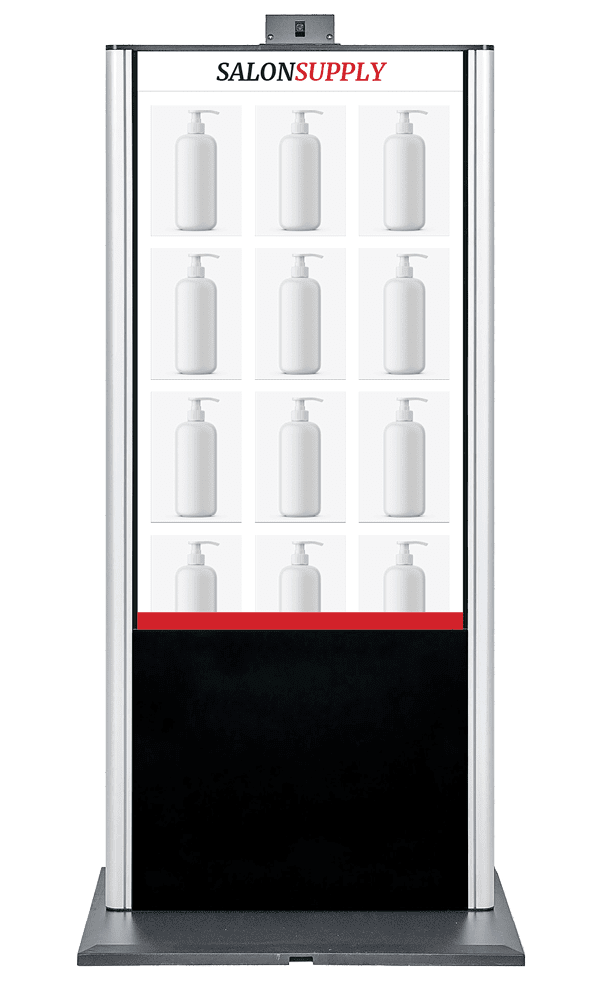 More Information
Retail Information Kiosks
MetroClick offers interactive retail kiosk design with cutting-edge event and retail technology, allowing you to keep up with increased demand for accurate data and self-service.
Their retail kiosk design engages customers by inviting them to interactively learn more about their services, products, that your business offers. Catering to the burgeoning demand for self-service, the range of custom kiosks from the company offer users with that ultimate consumer experience.
Features of our Digital Information Kiosks
You can use MetroClick kiosks for both indoor and outdoor use with great portability. The touchscreen models allow credit card processing, mobile payment integration, camera, scanner, photo printing, speakers, receipt printing, NFC, RIFD, unique QR codes, and many models come with face recognition software and built-in camera.
As touchscreen kiosk design is lightweight, so it is transportation friendly, and need just a power outlet and a Wi-Fi connection to operate, and you can easily take it anywhere.
Interactive Technology
Thanks to the widespread use of various mobile devices such as tablets and smartphones, most consumers around the world are used to some degree of interactivity in their day-to-day lives.
Whether it's getting some data online or getting directions on GPS, this technology has become a vital part of their existence. Therefore, it seems natural that interactivity should always be parts of consumer overall shopping experience as well.
What are information kiosk systems and how do they work?
The kiosk is a machinery of choice when it comes to delivering data to the public through an automated system.
Even if you don't know much about it, you have probably used them more than you think.
You use a kiosk to find stuff, get directions, location a job situation or locate a house, or perform some online transaction, or even collect a cash in exchange of merchandise.
Computer kiosks can be very hand and remove excessive human interaction issues. This permits better customer movement, and also allows companies to employ a lesser number of employees to manage their customer interactions. Using a kiosk to fulfill customer service rolls means that customer can quickly get or find what they are interested in whilst employees can solely focus on their core duties. Today there is virtually no area where these kiosks cannot be used for a much better customer satisfaction and cutting costs.
Technology and  software used in kiosk design
The core technology used in interactive kiosks is basically the same that is used in most computers. They are mainly operated through a control unit and a separate touch-sensitive LCD monitor. To operate a kiosk you need to touch the area on the screen to easily navigate the custom built-program. The touch screen operation of the kiosk makes its functioning super simple and very user-friendly, as you just need to point and touch whatever you want to select or where you want to go.
A touch screen is actually a stand-alone device with touch screen interface. It consists of a touch screen monitor and looks exactly like a computer screen but with a touch functionality.
Advancement in technology in the past few years now allows many kiosks to that old mouse-and-keyboard layout in favor of swanky touch-screens. This allows even better use of these machines. So users of these kiosks no longer need to have any kind of computer knowledge to operate this system, which is good for people who don't have any past computer use experience.
COMPLETE SOLUTION
These kiosks require both software and hardware elements so make sure you find the kiosk manufacturers that offer a complete solution.
The kiosk which once used to be a high-end product meant only for top museums is however no more an high-end product and is being widely used to display information used by the masses. They have become a commonplace in society and are now being installed and used in more and more locations such as public locations, educational institutions, and even businesses.
So they are an invaluable component of today's hi-tech age. The ability to repeatedly and efficiently convey data to patrons and employees, prospective customers and current clients is important to company and organizations ability to grow.
Why You Should Use Them?
Indeed, a large number of retail displays today have turned interactive. And it's very easy to see why. With latest features such as computerized pressure sensors, motion-activated lighting, and touch screens, interactive kiosks offer many distinct advantages over traditional display setups:
They command immediate attention.
Interactive displays are eye-catching, and the best ever displays have that "wow" factor that stops even a reluctant shopper.
They engage customers.
Interactive retail kiosks help to drive customer engagement, and according to a white paper published in 2014 Digital Signage Today, engagement helps build brand loyalty and customer confidence.
With active interaction with the display, an opportunity to interact with retailer and brand is simultaneously created, which keeps both at forefront of any customer's mind. And, by actively interacting with the brands, customers get a specific experience that allows retailers to proactively build relationships with customers while improving sales. When interactive retail display in question is digital touchscreen, retailers get the ability to convey customers the necessary information in the most appealing manner that doesn't feel intrusive and overwhelming as a "pitch" from a sales associate might.
They help in creating in-store entertainment.
According to past surveys, it is clear that 77 percent of women and 54 percent of men view shopping as a kind of entertainment.
Meanwhile, 71 percent of customers think that digital information kiosks are very entertaining, and 32 percent who view this type of interactive displays actually make a purchase.
For retailers, it's very important to meet all customer expectations of shopping as an experience.
Interactive digital displays tend to be seen by many as a more "fun" than those static displays that were used since past many years. These new machines tend to delight and amaze customers and help businesses stand out and create a big mind share in the marketplace. Interactivity is increasingly being recognized as being able to boost the customer's overall shopping experience and make it much more enjoyable.
They actually educate.
Interactive displays can be great platforms with which to educate customers. Video screens can advise a customer on a product's features and benefits or direct them to a sale, roving demonstration, or point of interest. This can be an effective means with which to inform the customer about a product or products so long as they don't see it as a distraction or intrusion.
A great example of such a display is the Tide PODS Frame unit designed and developed for Procter & Gamble. This display has an integrated video screen that tells the shopper about the use and product performance.
By doing this, the display successfully engages the customer and educates them while merchandising the product (laundry soap).
They are very versatile.
One of the most versatile points of sale solutions available today is interactive digital touchscreens. Retailers get the ability to frequently and immediately change any screen content with remote content management facility. No third-party technician is necessary.
The MetroClick's designed units provide remote ability to update content and software, gather real-time data, monitor kiosk activity and also detect system problems.
Because of this customizable nature and easy flexibility interactive digital touchscreen displays are now becoming a commonplace.
Due to the benefits they offer, interactive kiosks of all kinds have the power to transform shopping from an errant to a memorable experience, and, as a result, are increasingly becoming an attractive option to retailers and brands alike.
Have questions? Interested in a quote or RFP? Contact us today and one of our specialists will follow up ASAP!
Los Angeles
1900 State Street
Suite J
Santa Barbara, CA 93101
Miami
7630 NW 25th ST
Suite 2A
Miami, FL 33122

Metroclick Offices
T: 646-843-0888
New York
239 West 29th Street
Ground Floor
New York City, NY 10001