Small Format Kiosk
Solutions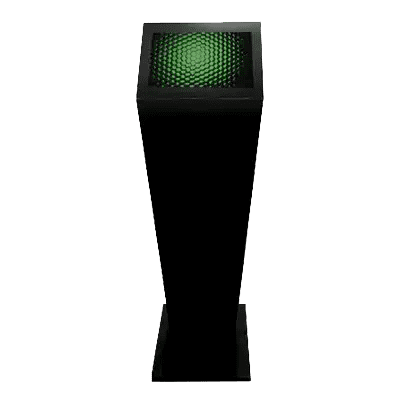 Additional
Features
Intel® Celeron™ DualCore N2807 CPU
4GB RAM
64GB faytech Industrial SSD
Supports Win7/8/10, Linux (32Bit, 64Bit)
Extensive industrial and consumer interfaces
10-Finger-Multi Touch Capacitive Touch Panel
Patented IP65 front with silicon seal
Audio amplifier with speakers
VESA 100 Mounting
Integrated W-LAN
2 years guarantee
MetroClick's Small-Sized Kiosks
MetroClick´s Small Format Touchscreen PCs are the right choice for commercial or industrial environments. Available in 7", 8", 10.1", 12.1", 15" and 21.5" sizes, each model is built for reliability and extended service. An industrial HD LCD panel with energy-saving LED technology, A+-quality, wide viewing angle and 10-finger-capacitive multitouch panel, makes these the perfect interactive Touch solution for digital signage, way-finding, classrooms, dealerships, supermarkets, hotels, sports arenas, fashion shows, industrial 4.0 projects, interactive visualizations and many other uses.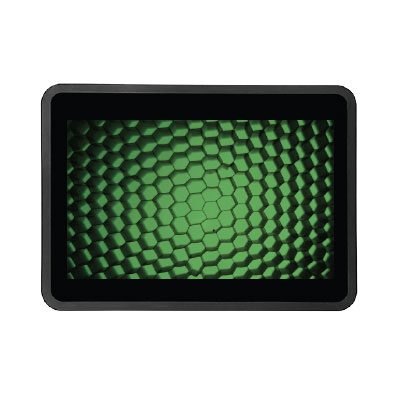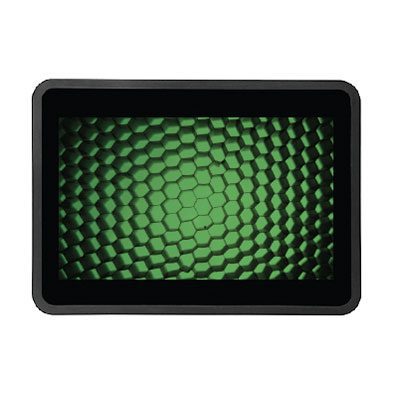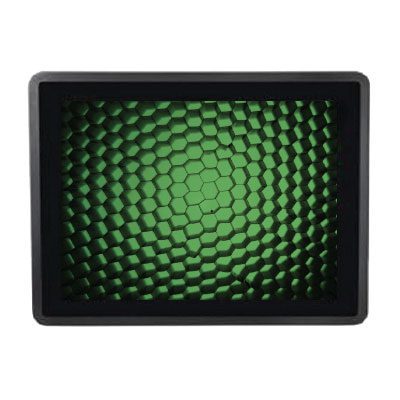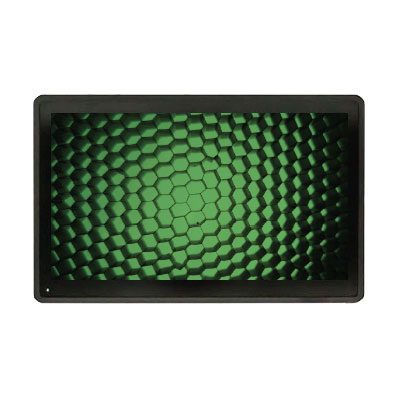 Small Kiosk Solutions by MetroClick
Take your business to the next level with MetroClick's small format kiosk solutions. Our touch screen kiosks are designed with the latest technology to provide your customers with an interactive and engaging experience. Whether you're looking to improve customer engagement, streamline your operations, or increase sales, our small format kiosks are the perfect solution for you. Don't miss out on this opportunity to transform your business and stay ahead of the competition. Invest in MetroClick's small format kiosk solutions today and experience the power of technology for yourself!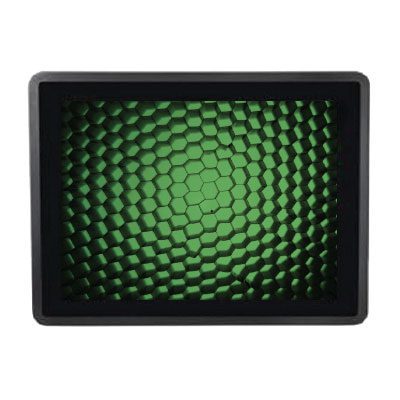 Maximize Your Business Potential with MetroClick's
Cutting-Edge Small Kiosk Solutions
Are you in search of a revolutionary way to elevate your business and connect with customers? MetroClick offers state-of-the-art small format kiosk solutions that will take your business to the next level. Our touch screen kiosks are designed with cutting-edge technology and are rugged and durable, making them suitable for any business. Whether you want to improve customer engagement, streamline operations, or boost sales, MetroClick's small format kiosks are the solution you need. Don't wait any longer, invest in your business today and join the countless businesses already reaping the benefits of MetroClick's small format kiosk solutions.
More Information
Optimized Small Touch Screen Kiosk Solutions for Businesses
Discover cost-effective, user-friendly small touch screen kiosk solutions that can transform your business operations, boosting customer satisfaction and streamlining processes. Ideal for various commercial locations, including trade shows, museums, fast food outlets, retail stores, and lobbies.
Maximize Efficiency with Tailored Small Touch Screen Kiosks
Small touch screen kiosks are increasingly popular for businesses, offering assistance with ordering meals, payments, and more. To optimize efficiency, select a kiosk tailored to your business needs, ensuring durability and remote monitoring capabilities. Real-time marketing communications help reach new clients and increase sales.
Tablet Kiosks: Space-Saving, Power-Efficient Solutions
As kiosk manufacturers we realize that tablet kiosks play an important role in the self service kiosk group. They can serve as a check in kiosk, facilitate the ordering process, fulfill payment processing, make self checkout effortless, display information, or help with a check in.
Tablet kiosks save space and power consumption compared to larger legacy kiosks, offering additional functionality like integration with peripherals and interactivity through cameras. Enhance your business operations, reduce labor costs, and maximize ROI with the right table kiosk solution.
Innovative Customer-Focused Kiosk Solutions for Various Industries
Self-service kiosk solutions prioritize customer service, collecting valuable information to improve future services. Tablet-based kiosks are easy to deploy and maintain, suitable for health care, hotels, restaurants, and more. Different screen sizes and interface options cater to various applications, while robust kiosk software ensures data security and privacy.
The compact size of our smaller sized kiosks can be a great fit when you find the right one for your needs. If you need a custom quote or high volume order for your business just contact us to day and we will provide information ASAP.
Small Format Touch Screen Kiosks for Streamlined Operations
Efficiently reduce labor costs and enhance customer service operations with touch screen kiosks, available in various sizes and display options. Use kiosks for data capture, security management, visitor management, and wayfinding. Generate leads and extra sales in retail stores and other businesses with small display kiosks.
Expert Kiosk Solutions by MetroClick
With years of experience, MetroClick is a leading kiosk and digital signage manufacturer based in New York City, offering top-quality products and services to design durable digital kiosks for your business.
The Future of Advanced Kiosk Solutions
Utilize cutting-edge kiosk solutions to improve customer service in retail, health, education, and more. Future kiosks will feature enhanced touchscreen displays, live event information, personalized experiences, and promotional opportunities. High-quality touch screen kiosks can make a lasting impact on customers and reduce operational expenses.
Unlock the Potential of Advanced Touch Screen Kiosk Solutions
Embrace the future of advanced touch screen kiosk solutions to elevate your business operations and customer satisfaction levels. Invest in high-quality, durable, and customizable kiosks to create a lasting impression on customers, streamline processes, and reduce operational costs.
Experience the benefits of tailored small touch screen kiosks, tablet kiosks, and innovative customer-focused kiosk solutions across various industries. Stay ahead of the curve with cutting-edge kiosk technology that will shape the future of customer service and business growth.
Experience the Future of Business with Touch Screen Kiosk Solutions
Leverage the power of advanced touch screen kiosk solutions to drive your business towards success. Enhance customer experiences, optimize operational processes, and capitalize on innovative kiosk technologies. Stay competitive in your industry by adopting small touch screen kiosks, tablet kiosks, and customer-focused kiosk solutions tailored to your unique business needs. Embrace the future and unlock the potential of touch screen kiosk technology for your business today.
Small kiosks are rapidly gaining popularity in various industries, from airport check-ins to banks. But what are they, and how can businesses benefit from incorporating them? In this article, we'll delve into the rise of compact kiosks and the advantages they offer in retail environments. From boosting foot traffic to delivering interactive customer experiences, small kiosks are transforming the way businesses function. Prepare for an insightful exploration of the self-service kiosk landscape!
What is a Small-Sized Kiosk?
A small-sized kiosk is a compact, standalone unit designed to offer services such as product access or information to customers. Typically found in public spaces, these terminals serve a specific purpose and cater to various needs within a diverse range of industries. For example, an airport might use a kiosk to check passengers in for their flights or a bank might use one to dispense cash or update customer account information.
The kiosks typically feature an interactive touch screen that customers use to complete their task or obtain the desired information. In some cases, there may also be a printer and/or card reader attached to the terminal. Kiosks can be customized with different designs and software applications depending on the needs of the user. By providing an easy-to-use interface, they make transactions more efficient while decreasing wait times and freeing up staff to focus on other tasks.
Common Types of Smaller Kiosks
Kiosks are becoming increasingly popular as a way to provide services quickly and efficiently in public spaces. There are many different types of kiosks available, each designed for specific purposes. Common types of kiosks include information kiosks, which provide the customer with useful information such as directions or product details; ticketing kiosks, which allow customers to purchase tickets for events or attractions; payment kiosks, which enable customers to make payments by credit card or debit cards.
Small-sized kiosks empower customers to shop without the need for a traditional checkout line. Kiosks are commonly found in airports and railway stations, simplifying check-in processes, and shopping malls and retail stores, providing services from product information to entertainment options. Their rising popularity is due to the convenience and efficiency they bring to both businesses and consumers.
Advantages of Small Kiosks for Businesses and Customers
Small kiosks present numerous benefits for both businesses and customers. For customers, kiosks offer convenience, enabling quick access to information or purchases without enduring long checkout lines, reducing wait times and enhancing customer service. Businesses benefit from kiosks as they save time and money by streamlining processes, such as payments and customer inquiries.They also provide valuable data that can be used to improve the customer experience, providing insights into customer behavior and preferences. Furthermore, kiosks are cost-effective when compared to hiring staff to handle certain tasks, such as ticketing or check-in processes. Kiosks are increasingly being used in public spaces due to their convenience and efficiency, making services more accessible and user friendly for customers.
The Future of Small Sized Kiosks
Small sized kiosks are becoming increasingly popular in both business and public spaces for their convenience and efficiency. These compact systems are highly useful for businesses who need a cost-effective way to streamline processes such as payments, customer enquiries, or ticketing. Smaller kiosks offer customers the same convenience of larger models but require less space, making them ideal for businesses with limited floor area.
The advantages of small kiosks don't end there. They can provide valuable data to businesses that can be used to improve customer service and satisfaction. Furthermore, they help reduce waiting times, meaning customers spend less time queuing and more time enjoying the products or services being offered.
Small kiosks excel in public spaces where space is limited, offering convenient access to services such as ticketing or check-ins. These systems streamline visitor experiences while reducing costs associated with employing staff for such tasks.
Overall, small kiosks deliver efficient and effective solutions for businesses and customers alike, making them an excellent choice for companies aiming to elevate their customer experience.
Features and Benefits of Small Kiosks
Small kiosks boast numerous features and benefits that appeal to businesses and customers. They offer user-friendly interfaces, allowing quick access to services, and customizable menus so companies can adapt solutions to their specific needs.
With multiple payment options such as cash, credit cards, debit cards, and mobile payments, kiosks cater to diverse customer preferences. They also collect valuable data on customer preferences, enabling improved customer service and reduced waiting times.
In Retail Environments: Small Kiosks Make a Big Impact
Retail settings increasingly embrace small kiosks due to their versatility and user-friendliness. Their compact design fits well in space-limited stores, and intuitive interfaces allow customers to access products and services without waiting in line.
Kiosks help decrease waiting times by offering various payment options and provide valuable data for understanding customer preferences, leading to tailored promotions and more engaging experiences.
Boosting Foot Traffic with Compact Self-Service Kiosks
Self-service kiosks are gaining traction in retail settings as a way to increase foot traffic and deliver convenient shopping experiences. These kiosks minimize waiting times, offer flexible payment options, and enable customers to access products and services without staff assistance.
Kiosks can also promote specific products or services through on-screen offers, attracting more customers and boosting sales without expensive advertising campaigns. Overall, compact kiosks provide an efficient solution for businesses looking to improve customer experiences and enhance organizational efficiency. Finally, self-service kiosks can also provide businesses with valuable data that can be used to better understand customer preferences and tailor promotions accordingly.
Self-service kiosks are a great way for businesses to increase foot traffic while also providing customers with a fast and convenient experience. With features like customizable menus, payment options, promotion displays, and access to data analytics, these systems are sure to benefit any retail setting.
In summary, self-service kiosks are a great way for retailers to increase foot traffic while providing customers with an efficient and convenient shopping experience. They offer customizable menus, payment options, promotional displays, and access to data analytics that can be used to understand customer preferences and tailor promotions accordingly. By reducing the need for staff assistance and streamlining the payment process, businesses can provide a faster service overall without sacrificing quality. As such, investing in self-service kiosks is sure to improve any retail setting's bottom line.
Upgrade Your Business with MetroClick's Small Touch Screen Kiosk Solutions
Transform your business with MetroClick's innovative small touch screen kiosk solutions. Boost customer satisfaction, streamline processes, and stay ahead of the competition. Experience the benefits of user-friendly, customizable kiosks tailored to your unique needs.
Don't miss the opportunity to leverage cutting-edge technology and elevate your customer service. Act now and discover the potential of MetroClick's small touch screen kiosk solutions for your business today!
Have questions? Interested in a quote or RFP? Contact us today and one of our specialists will follow up ASAP!
Los Angeles
1900 State Street
Suite J
Santa Barbara, CA 93101
Miami
7630 NW 25th ST
Suite 2A
Miami, FL 33122
Metroclick Offices
T: 646-843-0888
New York
239 West 29th Street
Ground Floor
New York City, NY 10001