MetroClick's interactive digital real estate display systems magnify your presence
MetroClick has an established presence within the real estate industry know how in providing all-in-one digital solutions for both residential and commercial spaces . MetroClick measures consumer engagement and provides detailed analytics enabling individual spaces to maximize effectiveness in real time. The flexible network can be used in a wide variety of real estate environments, from in-window displays to floor to ceiling video walls, leveraging cloud based content which can be deployed remotely.
MetroClick offers a robust catalogue of signage solutions which incorporate features and functionalities such as thermal sensors, weather / vandal proof technology, sanitizer dispensers, battery powered, and camera analytics. The combination of a comprehensive suite of hardware offerings coupled with an industry leading Content Management System (CMS) provides the real estate industry with a standard solution!
ENHANCE PROPERTY SHOWCASING
MetroClick's large installations allow you to showcase your holdings big and bright, with multi-touch technology allowing several viewers to interact with the video screen at the same time. Our displays also allow for stunning, artful videos, digital signage and pictures that can make your lobby glow. This installations can be controlled with direct touch, or using a remote touch tablet.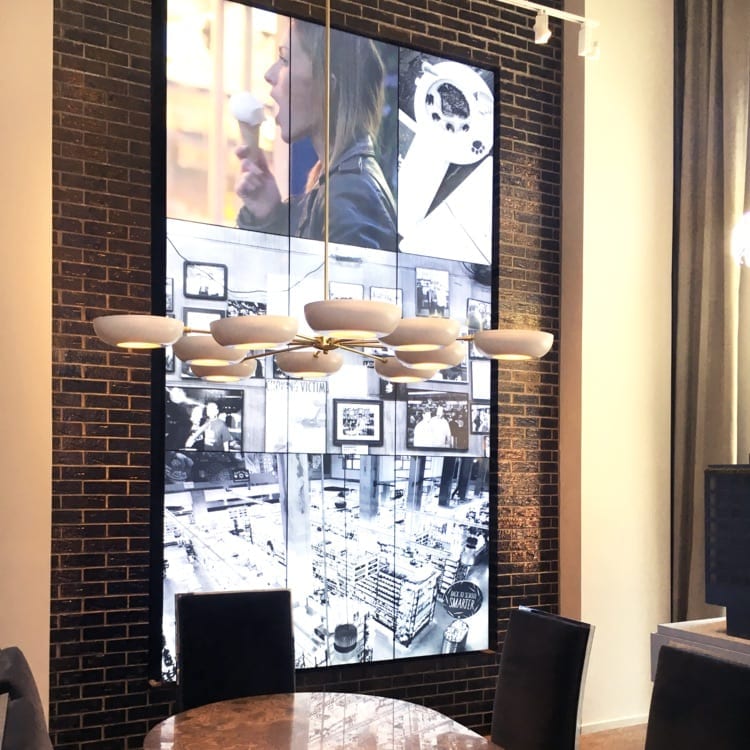 Keep Your Clients and Residents Informed
Our touch screen monitor or kiosk with touch screen can be installed in your buildings themselves, offering maps and resident/store directories, display visually appealing video graphics, or assist building employees in management and organization.
Bring Your Showroom with You
Our large mounted screens allow your prospective clients to view virtual showrooms, eliminating the costs of creating and maintaining real ones with every new leasing office. If 84″ isn't big enough, use our LifeWall installation to simulate a life-size showroom. Every time your leasing office moves, take your showroom with you at no cost.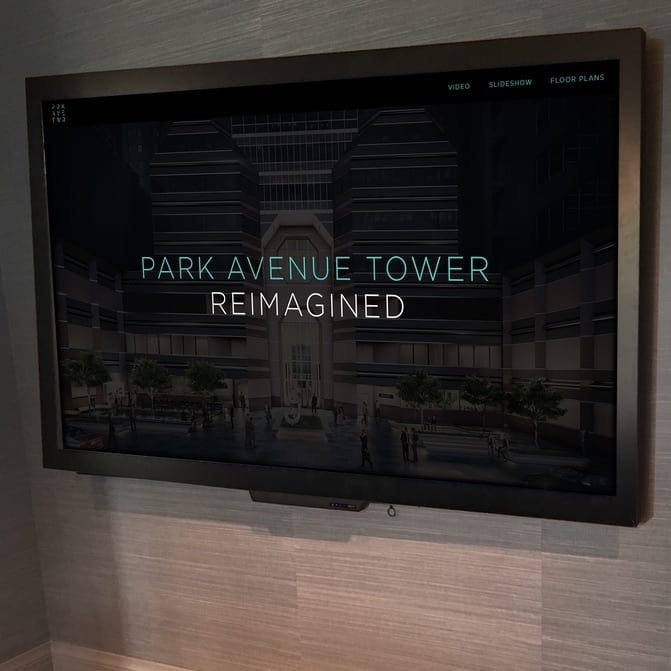 Have questions? Interested in a quote or RFP? Contact us today and one of our specialists will follow up ASAP!
Los Angeles
1900 State Street
Suite J
Santa Barbara, CA 93101
Miami
7630 NW 25th ST
Suite 2A
Miami, FL 33122
Metroclick Offices
T: 646-843-0888
New York
239 West 29th Street
Ground Floor
New York City, NY 10001