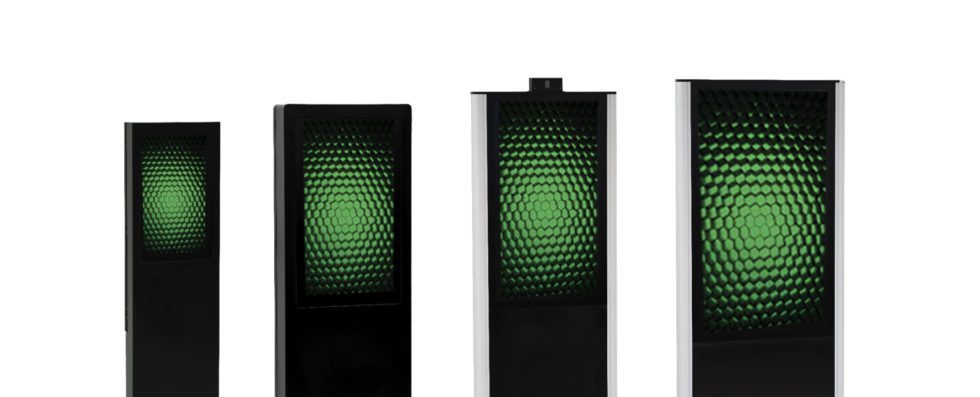 Quality Mobile & Portable Kiosks
by MetroClick
MetroClick creates flexible and portable interactive kiosk options suitable for diverse events and sectors. These customizable portable kiosks boast user-friendly interfaces, delivering a smooth experience for customers. Choosing a MetroClick portable kiosk offers an engaging and convenient method for people to obtain information and access services.
MetroClick's Custom design portable kiosks for your unique business needs
Portable kiosks are a perfect way to grow your business. Like any professional athlete, portable information kiosks are a perfect blend of mobility and strength. The unique portable kiosk design is both secure, stable and vandal resistant station and a perfectly mobile solution that can be set up easily or moved within some location or moved to any other venue altogether. The portable kiosk design, technology, and special features make these kiosks well suited to life on the road-whether to move in the trunk of the car, to a new retail aisle or on the back of a tractor-trailer truck.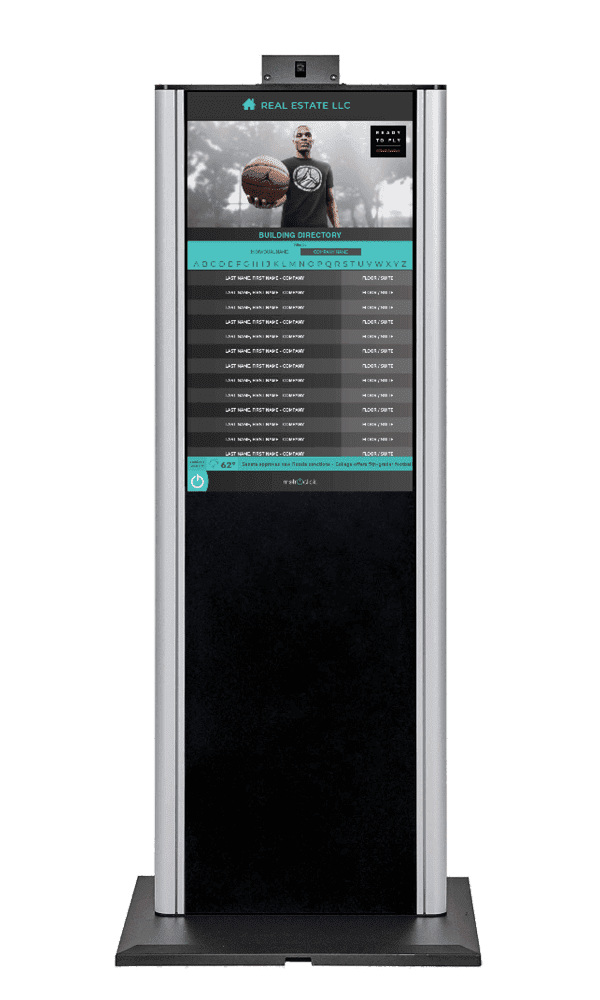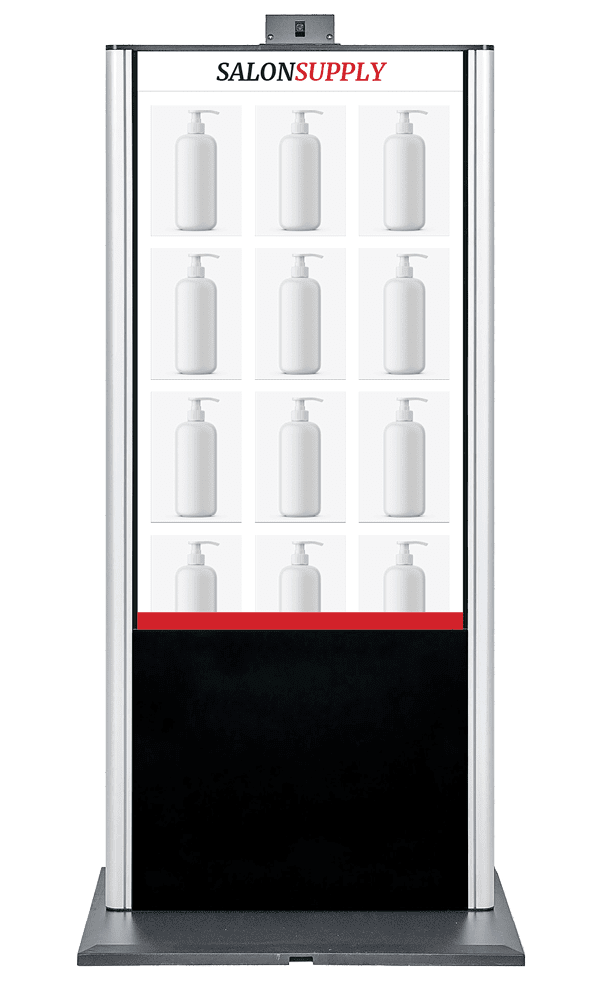 Unleash the Power of MetroClick's
Portable Kiosk Systems
Explore the potential of MetroClick's portable kiosk systems to enhance revenue and elevate customer experiences at your events. With our tailor-made kiosk designs, allow attendees to effortlessly navigate products, place orders, handle payments, and access crucial information, enabling your team to concentrate on vital tasks. Our adaptable portable kiosk solutions are skillfully customized to suit your event's distinct needs, and our experienced team provides ongoing support to ensure seamless deployment and success.
More Information
Make Your Portable Kiosk A Powerful Marketing and Sales Machine
It is a good idea to have custom trade show displays to exhibit your products and services. A good trade show display is design according to your company's vision and it gives your booth a distinctive identity of its own as you try to attract new business. A good design custom trade show display creates an impression that results in more business.
You can design and customise your own kiosk display or hire an expert to create a lasting impact in any tradeshow. Custom trade show displays get you noticed and help you succeed. Custom designed kiosks can be equipped with photo booth technology, enhanced digital displays, and interactive functionality.
The Metroclick's new-age interactive kiosk system is engineered for unattended and public applications where the point of interaction needs to be mobile and may be frequently powered off. The industrial computer installed in Metroclick's kiosks makes it super easy to set up or break down. Once this kiosk is relocated, you just need to plug it into any nearest electrical outlet and its preloaded application is ready for use.
Unlike consumer electronic or personal computer which has a lengthy set-up process and may also need software installation with active user interaction, a Metroclick's kiosk is plug and go. In case of any power failure, a perfectly configured Metrolick's kiosk powers back the application without any error messages or a hard switch.
Portable Kiosk Solution Features
MetroClick kiosk manufacturer produces kiosks which are available for both outdoor and indoor purposes. All these touchscreen retail kiosk models have following integrations. Kiosk with retail features such as credit card processing, camera, scanner, mobile payment integration, receipt printing, RFID, NFC, unique QR codes, photo printing, built-in video camera, and speakers and also face recognition software. They can be completely customized with both software and hardware to match décor and aesthetic of your venue. The standard touch display sizes are: 21.5″, 32″, 42″, and 55″ Touchscreen Display.
Best Movable Kiosk Solutions For Your Needs
Metroclick's kiosks are the right weight solution, with all available benefits of a fixed solution while also designed to be easily relocated to any place. These kiosks come with a couple of designs, small footprint, and materials as well as a wide range of flexible mounting solutions to make these solutions highly portable.
These kiosks are fully integrated-not just a simple personal computer inside a flimsy fiberglass container or a plywood box. Besides the power cord, there are no exposed cables or wires, making MetroClick's kiosks easy to move anywhere and setup. To make transportation of these kiosks even easier, MetroClick supplies super quality double wall construction blow molded travel cases for each kiosk model being offered to you.
Portable kiosk Applications
• Traveling Exhibits
• Retail Pop-Ups
• Retail Promotions
• Marketing Events
• Registration
• Ticketing
• Testing
Portable kiosk solution for Venues
• Sporting Events
• Trade Shows
• Special Events
• Field Offices
• Museums
• Malls
• Concerts
Travel Cases
Designed to offer best-possible protection in the smallest possible way, MetroClick's rugged, ATA approved travel cases are sturdy enough to absorb high impact without permanently denting or cracking and feature special heavy duty aluminum valances and corrosion resistant hardware.
Travel cases for portable kiosk come with custom foam interiors for best possible shock absorption, handles, locking metal hasps, and radius corners, for security as well as smooth rolling castor for best ever mobility. These are made using ultra-light polyethylene, resistant to fuels, oils, acids, and solvents and can also withstand high temperatures. Custom cases are also available.
Benefits of Using Portable Retail Kiosks
If you're a retail company that wants to expand or a small enterprise that's just getting started, the portable retail kiosk offers benefits and convenience that will fuel the growth of any retail business. The use of right portable kiosk design is gaining popularity in the global market as competitors are adopting the strategy of using these kiosks to boost revenues.
What Are The Benefits?
There are so many benefits of self-service retail kiosks to any business looking to boost their revenues. Not only they allow you to quickly reach more customers, but they also increase returns and sales opportunities as well. You can place kiosks at strategic places with catchy offers and messages to attract eyeballs and build better brand identity.
Some benefits of self-service kiosks are:
Increased customer base
By placing interactive kiosks at strategic locations, you can easily reach more customers without making big investments in addition brick-and-mortar space. This business approach will boost revenue opportunities by increasing customer base with improved potential to sell more services or products. Retail kiosks can play a big role in retail expansion as they offer a cost-effective method to expand the reach and generate more sales.
Better buying experience
Self-service kiosks from Metroclick's provide customers with detailed information about services or products offered by the business. As they can be easily accessed by customers anytime on per-need basis, they find it convenient to visit kiosks for inquiries such as product availability, pricing, and feature comparison.
These kiosks save a lot of time of customers and build their confidence in the company. All these factors build loyalty among customers as they can enjoy a more enhanced buying experience through the use of kiosks.
Reduce the cost of business
A business can use self-service kiosks to provide customers with answers to most of their questions on an on-demand basis, it allows stores to focus on labor costs on sales professionals that may help improve sales volume for retailers. In addition to streamlining a total number of employees required to service customers, a retailer can also save on costly managerial resources as less workforce requires less total management.
Boosts job satisfaction
As retail kiosks can handle most of the customers' inquiries that are not directly linked to sales, the retailer employees can focus more on improving sales, which will help generate more revenue for sales associates and store. This will boost employee morale and company bottom line reflected in their own increase in compensation. In addition, retailers can also use kiosks for some of their internal human resource needs, which surely provide a better and more efficient user experience for workers as they can manage their benefits and also stay current on the latest HR policies.
Better efficiency possible through diverse applications
Self-service kiosks not only streamline buyer's experience but also offer the ability to streamline many of the aspects of any retail business that requires some kind of human interaction. These include accepting job applications, processing credit applications, making some gift registries, buying gift cards and so on. By providing easy access to these services through an easy-to-use electronic interface, the buyer can accomplish many tasks with one single multi-function kiosk. This ensures better use experience and better customer satisfaction.
Have questions? Interested in a quote or RFP? Contact us today and one of our specialists will follow up ASAP!
Los Angeles
1900 State Street
Suite J
Santa Barbara, CA 93101
Miami
7630 NW 25th ST
Suite 2A
Miami, FL 33122
Metroclick Offices
T: 646-843-0888
New York
239 West 29th Street
Ground Floor
New York City, NY 10001