Digital
Signage
Solutions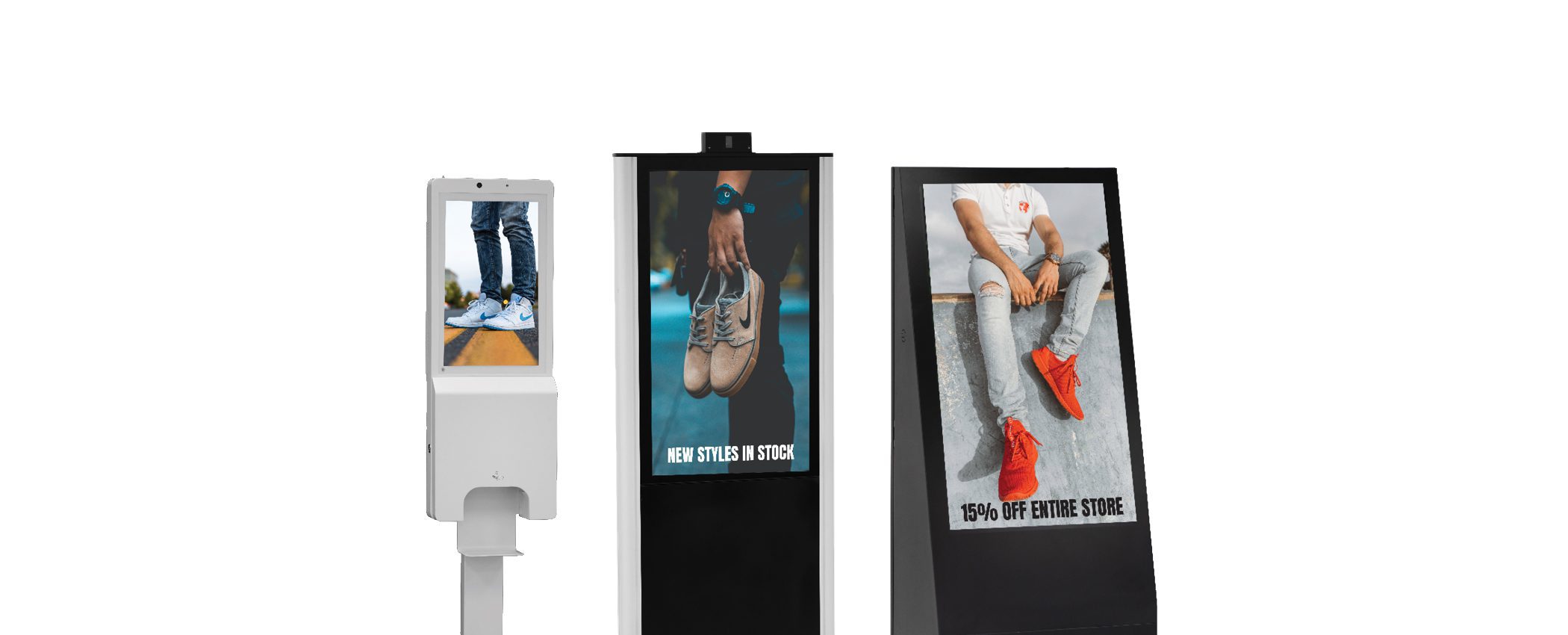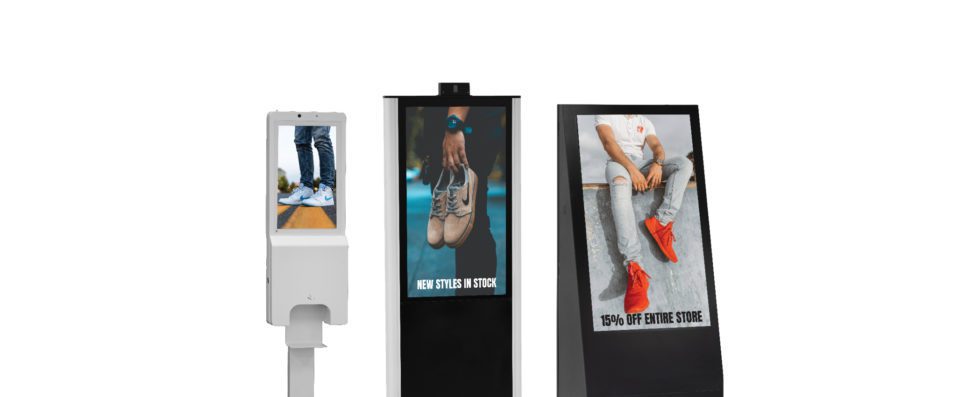 MetroClick Digital Signage Company
MetroClick has designed a Content Management System (CMS) which allows retailers to remotely push content to various digital signage displays. With a turnkey hardware and software solution, there are no more concerns about manually updating content, smudged ink or chalk, unclear artwork, or indecipherable handwriting. Rather than having to reprint signage to update content, users can remotely push vivid, eye-catching, static or dynamic images, videos and more to engage potential customers. MetroClick offers affordable options which provide portability, flexibility, and visibility!
DIGITAL SIGNAGE (n.)
A solution for customers to interact with your story, your world, your brand.
More Information about our digital signage solutions
DIGITAL DISPLAYS WITH SOCIAL MEDIA
MetroClick digital signage software can pull live social media feeds of brand hashtags, account tags or geotags, displaying posts with each tag from Facebook, Instagram, and Twitter. Our digital display software also allows users to share their new purchase, picture or discovered content on Facebook or Twitter with included pre-filled brand tags and content. This system organically boosts brand impressions and awareness by way of each user's share.
SOFTWARE PAYMENT INTEGRATION
MetroClick digital payment software allows users to explore various products and product configurations through the interactive digital display. Directly from the device, the user has the ability to make a purchase with a single tap of their mobile device. API payment integration allows for on-demand check out with a credit card, Apple Pay, or Android Pay. Utilizing our MetroClick Manager software paired with a MetroClick kiosk, setting up your digital shopping experience is an easy out-of-the-box solution.
CONTENT DISTRIBUTION With OUR DIGITAL SIGNAGES
Utilizing the MetroClick proprietary digital signage network, distributing content to your MetroClick devices is easier than ever. With a few clicks of the mouse, through our digital sign software and content distribution system, you can quickly make changes to more efficient and effectively update any static or dynamic content in real-time.
Take advantage of our hardware kiosks and software solutions and help your company stay on top of trends to ensure maximum exposure and interaction.
DIGITAL CONTENT MANAGEMENT SOLUTIONS
MetroClick's digital dashboard is a cloud-based digital signage solution that allows you to have complete control over your device, it's content and the data it is capturing.
With individual and group-based management tools, you can manage your entire network down to each device. Each dashboard is tailored to meet the specific customer's needs.
METROCLICK SOFTWARE
As we all know, data is king! MetroClick's signage display software captures everything happening on your devices in real time.
Touches, impressions, customer information, inquiries can all be easily captured to give you the best insight into your customer's interests and efficacy of your current signage content.
RENT OUR SIGNAGE DISPLAYS FOR ANY EVENT
Whether it be bank digital signage, interactive kiosks, photo booths, touch screen large displays, wayfinding software, video wall – indoor digital signage, outdoor digital signage or a combination of both, MetroClick has the ability to tailor or customize our digital signage software and hardware to meet your needs (rent digital signage or buy digital signage).
From parking garages to commercial, corporate financial, schools and,retail shopping malls, MetroClick has a place in your property to subtly but effectively make an impact.
We Aim to Be A Top Digital
Signage Company in New York City
Contact Us for Rentals or Purchases
Have questions? Interested in a quote or RFP? Contact us today and one of our specialists will follow up ASAP!
Los Angeles
1900 State Street
Suite J
Santa Barbara, CA 93101
Miami
7630 NW 25th ST
Suite 2A
Miami, FL 33122

Metroclick Offices
T: 646-843-0888
New York
239 West 29th Street
Ground Floor
New York City, NY 10001