Streamline your business with
our Self-Service Kiosk Solutions
Self-servicing kiosks have made their way into the retail mainstream with numerous retail malls adopting them. As more consumers are introduced to interactive kiosks, they will become accustomed and reliant on them. Much like the ATM revolution in the middle 80's, kiosk technology is poised to take over the retail shopping experiences by storm.
This rapid shift in the consumer mindset for the next five years will force many retailers to follow suit. Industries such as the retail, restaurants, airline, hotel channels are finding tremendous savings and efficiency via the use of self-service, ordering, payments, self-check-in, etc.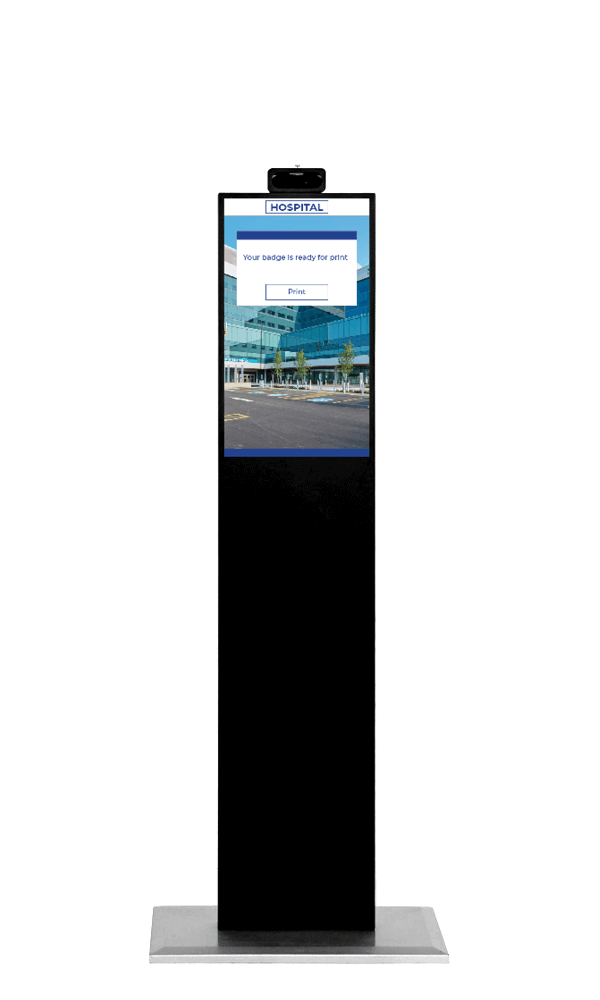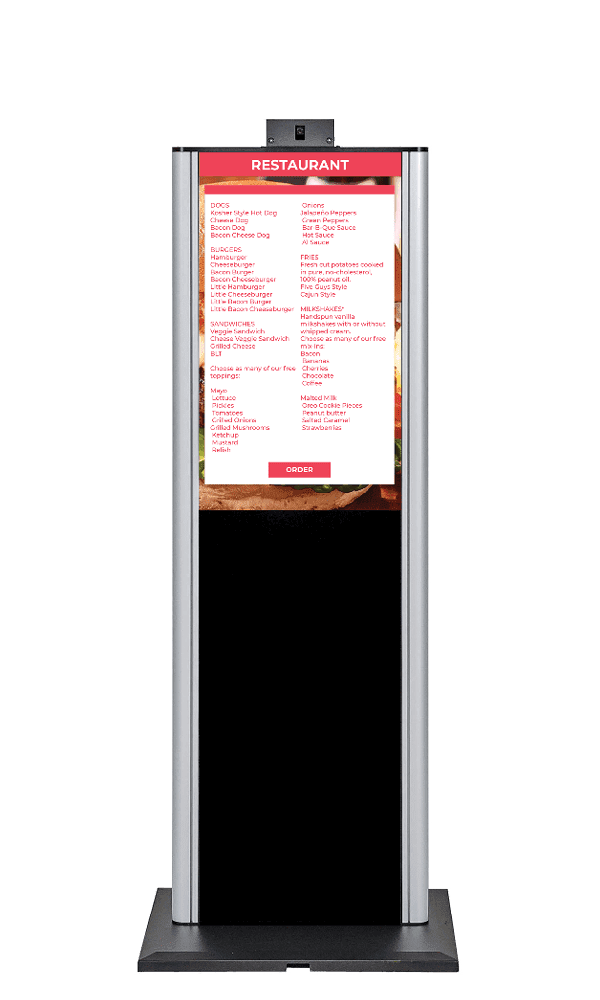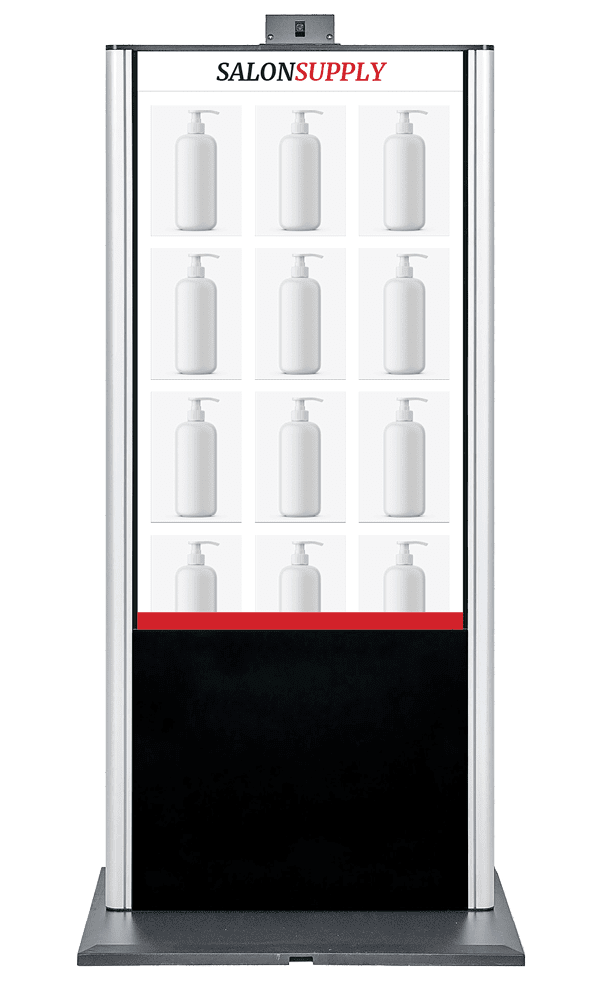 More Information
Benefits Of Using Kiosks
Self-service kiosks are unique because they benefit both the consumer and retailer. These benefits are quite substantial, enabling consumers to gain control over their own purchasing by providing them with a myriad of options that allow them to customize their orders fitting their personal needs. Another big benefit to consumers is that the touchscreen kiosks provide an excellent way for them to shop quickly if their time is limited.  
For the retailer, the benefits are immense, including cost savings associated with labor; managing order process flow more efficiently; and providing a dynamic, interactive tool to market their variety of products to consumers.
Work With MetroClick Today
All MetroClick kiosks can be designed and customized to include digital photo booth features, signage, interactive functionality, and a flexible software system.
Implementation Self Help Kiosks
Implementing self-help kiosk rollout in one store or a chain of stores- is fortunately far-less daunting than it may appear.
An information kiosk can either be a stand-alone unit or one that is directly linked into a store's technology platform. Generally, the A-to-Z process from concept to actual rollout can happen in less than a few months.
Plan It Well
The key to accomplishing a successful, money-making retail kiosks rollout is effectively planning and managing the rollout and its costs.
Expertise in kiosk implementation is critical to managing not only pilot store tests but its subsequent rollout.
Failure to implement a well-planned, well-managed rollout will undoubtedly increase your overall costs, not to mention burden your existing staffs unnecessarily, hampering their ability to manage the system once it is up and running.
Capture The Gold
That being said, self-servicing kiosks can provide the retailer tremendous upside on two key profit and loss fronts:
1. Managing expenses associated with labor.
2. Increasing top-line revenue by enticing consumers to make more purchases through introductions of new products, up-sells and combo offers.
The ultimate winner will be the retailer who aggressively rolls out self-service kiosks system-wide in order to capture the total marketing and sales potential that kiosks deliver at the store level and home office.
Create Efficiency
Self-service kiosks essentially provide the infrastructure from which merchandising and marketing programs can seamlessly stream through store operations directly to the consumer.
This management system becomes a tremendous ancillary benefit to the retailer, ultimately allowing them to more effectively manage and sell their products to their consumers on a national, regional or store level.
Talk to Metroclick about your requirements today.
Grow Or Fade
The future is bright in retailing, provided that steps are made to continually deliver what the consumer wants: more options they can choose from in less time, customized to their needs.
Internet-age consumers are beginning to want that same speed and customized simplicity in their retail-store buying experience. Retail industries that can deliver on this consumer desire will prosper during the next decade.
Those that choose to continue to deliver their products and services in a slow, methodical way will find themselves at a distinct competitive disadvantage.
Self-storage kiosks enable prospects to rent storage units 24 hours a day even if the manager is not available. A potential customer can take a virtual tour of the facility, select a unit, purchase a lock, pay for the unit, print out a rental agreement, and even sign up for tenant insurance.
Testimonials From Customers
While managers remain available to greet customers, answer questions and take payments, using interactive kiosk frees up my staff to pursue revenue-generating activities.
In the age of ATMs and self-service checkout at home improvement centers, some customers prefer the speed of using a kiosk to striking up a conversation with a living, breathing manager.
Others take longer to warm up to a self-service machine. The kiosks also tie with another modern piece of equipment: the cell phone.
Our managers take cell phones with them and a lot of times someone will call and they can direct them to the kiosk after hours.
Should a customer need assistance with the kiosk, there is a lifeline to immediate help. There is a call button on the kiosk that goes directly to the manager or to our call center to assist them.
For myself and many other self-storage operators, technology has allowed us to become more efficient and profitable in an increasingly competitive environment.
While the high cost of having staff on duty forces most self-storage facilities to be closed on holidays and Sundays, owners with a kiosk are finding renting units on off-days is an easy way to attract customers when their competitors are closed.
Many customers prefer the privacy and ambiguity of buying personal items at such a checkout. Likewise, they would rather give their personal information to a machine as in the case of pharmacy health checks.
Not only can kiosks cut down on labor costs but they can also deal with information.
They can, for example, offer information either on screen or as a print out to be taken away; this could be public information as in the case of local authority councils or maybe in-store promotions, reward vouchers, or up and coming events.
Therefore turning the outdoor kiosk into an effective advertising and marketing tool, encouraging return custom, an achievement that your current employees may not have the opportunity or time to achieve with limited interaction time with the customers.
Immense Benefits
Self-service and interactive kiosks are great tools for collecting information. Surveys can be added to kiosks to enable them to gather market research about your customers, their spending habits and their needs.
Just think how knowing this information about your customers could help your business. It could unlock the full potential of your business and provide your customers with exactly what they want so that they don't go to your competitors. And as you know, happy customers recruit new customers by word of mouth, this kind of advertising is worth its weight in gold.
Kiosks can be built to any custom design so that 'Your' kiosk can be made to a style and design to suit the premises of where the kiosk is to be installed. This means that the kiosk will only add to the ascetics of its environment, and not detract from it.
In short, a kiosk in your company can increase order values, improve profitability, up-sell as well as cross-sell, whilst improving staff productivity. No wonder then that so many businesses are now using kiosks.
Have questions? Interested in a quote or RFP? Contact us today and one of our specialists will follow up ASAP!
Los Angeles
1900 State Street
Suite J
Santa Barbara, CA 93101
Miami
7630 NW 25th ST
Suite 2A
Miami, FL 33122

Metroclick Offices
T: 646-843-0888
New York
239 West 29th Street
Ground Floor
New York City, NY 10001