DIGITAL SIGNAGE (n.)
A solution for customers to interact with your story, your world, your brand.
DIGITAL DISPLAY WITH SOCIAL MEDIA
MetroClick digital signage software can pull live social media feeds of brand hashtags, account tags or geotags, displaying posts with each tag from Facebook, Instagram, and Twitter. Our digital display software also allows users to share their new purchase, picture or discovered content on Facebook or Twitter with included pre-filled brand tags and content. This system organically boosts brand impressions and awareness by way of each user's share.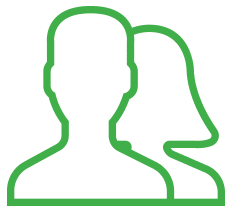 SOFTWARE PAYMENT INTEGRATION
MetroClick digital payment software allows users to explore various products and product configurations through the interactive digital display. Directly from the device, the user has the ability to make a purchase with a single tap of their mobile device. API payment integration allows for on-demand check out with a credit card, Apple Pay, or Android Pay. Utilizing our MetroClick Manager software paired with a MetroClick kiosk, setting up your digital shopping experience is an easy out-of-the-box solution.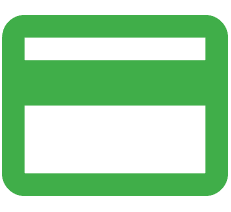 CONTENT DISTRIBUTION
Utilizing the MetroClick proprietary digital signage network, distributing content to your MetroClick devices is easier than ever. With a few clicks of the mouse, through our digital sign software and distribution system, you can quickly make changes to more efficient and effectively update any static or dynamic content in real-time.
Take advantage of our hardware kiosks and software solutions and help your company stay on top of trends to ensure maximum exposure and interaction.
CONTENT MANAGEMENT SOLUTIONS
MetroClick's digital dashboard is a cloud-based digital signage solution that allows you to have complete control over your device, it's content and the data it is capturing.
With individual and group-based management tools, you can manage your entire network down to each device. Each dashboard is tailored to meet the specific customer's needs.
metroclick SOFTWARE
As we all know, data is king! MetroClick's signage display software captures everything happening on your devices in real time.
Touches, impressions, customer information, inquiries can all be easily captured to give you the best insight into your customer's interests and efficacy of your current signage content.
DIGITAL SIGNAGE DISPLAYS FOR ANY EVENT
Whether it be kiosks, photo booths, flat panel displays, interactive monitors – indoors, outdoors or a combination of both, MetroClick has the ability to tailor or customize our software and hardware to meet your needs (we offer digital signs for rental and sale).
From parking garages to commercial, corporate financial, schools and,retail shopping malls, MetroClick has a place in your property to subtly but effectively make an impact.
More Information
What is Digital Advertising
Digital advertising boards have been there for many decades to convey a message or advertise in public spaces.
In today's digital age, displays in the form of signages are going digital all over the world to communicate their messages or trying to market to a particular group.
Every day, more corporations, public organizations, and marketers are attempting to benefit from Digital Signage.
WHAT ARE DIGITAL SCREENS?
Digital Signage is about displaying live or dynamic digital content on digital devices such as LCD, LED and projectors for the purpose of advertising, awareness or conveying a message in public space.
This advertising method is a modern way of reaching out to the target audience. Technology has converted the large static banners into huge dynamic screens where you can stream any media to woo your audience.
The benefits over traditional signage are that it can be updated on a regular basis or live.
The History
In the 1980s and 1990s, analog video signage was in use.
After the invention of the DVDs in 1995, retailers shifted to DVDs and digital displays came into existence.
Now marketers have turned to large flat displays such as LEDs. They are replacing DVD or BlueRay players with Digital Signage players.
These players can play dynamic content and do not have to be only videos. They can stream content from the Internet in seconds.
The signage industry is growing rapidly as marketers all over the world are recognizing the power of dynamic content which is possible only with Digital Signs Technology.
Hardware Players
A digital sign network needs a central server to work. The central server is connected wirelessly to the media players such as Notebooks at the display locations. Central servers then stream the information to these displays via wired or wireless connections.
They are used to update the data and transmit it via the central server to the whole network.
Work with one of the best companies
To reach your customers, you need to get their attention first. People have been trained subconsciously to look at displays such as Television, LED, etc. for information. 
Dynamic Content
Dynamic content grabs attention for a much longer duration than the static content. That's why signage is very useful in reaching your potential customers. Content Management Systems allow easy updating of content. It allows marketers to make agile marketing strategies according to the response of the audience.
Results and reactions
The measurement of results and calculating the cost of customer acquisition is made possible. You can update news related to your service in real time. It was not possible with posters, banners or painted boards. The display window can be divided into different parts to show different content streams.
At the surface, it appears to be an expensive option, but if you have a large audience, it is cheaper than print.
There is no shortage of the type of digital media you can use to reach your audience. You can choose the type of media or a combination of them according to your unique requirements.
Common types of retail media
VIDEO
The video is the most commonly used signage media. Video grabs attention naturally, and you can choose to add audio or keep it muted according to the surroundings and crowd.
PRESENTATIONS
If your target audience comprises of tech-savvy and professional people, slides are very likely to get you the results you want. Presentations themselves are very dynamic in nature, and you can add graphs, images, videos and almost every kind of digital content to them.
MOVING PICTURES
If you don't want to display videos or presentations and have a short message that can be conveyed in a few seconds of motion, you can use moving pictures.
ANIMATED CARTOONS
If your target audience is young kids, animated cartoons can be used to reach them. Kids love cartoons, and if they see their favorite characters holding your product, it can prove very useful. They are best to display in front of a large gathering of children.
NEWS STRIP
If you have a stream of short information snippets, such as news headlines or if your product is related to stock markets, such as a trading account, a strip below the screen displaying current stock prices is the best way to grab your audience's attention.
SOCIAL MEDIA FEEDS
Displaying your company's Twitter feeds, or Facebook page is a very good idea. It not only conveys information that you want but also attaches interested people as they can instantly follow you on the social media if they find your content useful.
Benefits of Digital Sign Display Solutions
Saves your Setup Setup
Signage can save a lot of time that would go into printing, mounting boards, and other such activities. Once you have a central server set up and displays in place, media can be quickly created by your marketing team and put into action.
Grabbing your Customers Attention
Dynamic content is anytime more useful than static content for grabbing attention and keeping the audience interested. It leads to better results of your marketing campaigns.
Ambience
Creating and displaying dynamic Content in a shopping mall or some other public place improves the atmosphere of the place and makes it lively.
Competition
Adoption of the most effective marketing strategies is essential for every business and industry leader. If your competitor is benefiting from digital signage, you must not lag behind and make use of changing technology.
Latest Related Articles
A DIGITAL DISPLAY SIGNAGE COMPANY
WITH THE BEST SOLUTIONS
OUR OFFICES
METROCLICK NEW YORK
149 W 27th Street
4th Floor
New York, NY 10001
Office: 646-843-0888