MetroClick is focused on interactive software development for touch screen based applications and the dynamic digital signage marketplace
No matter the size, industry or market – MetroClick realizes no two brands are the same. As leaders in retail touch screen technology, we specialize in brand and/or product specific software that uniquely showcases your brand via a unique interactive experience. We create quality digital signage solutions that are sure to impress clients and customers.
Popular features include
Digital display software social media Integration and Sharing
MetroClick systems can pull live social media feeds of brand hashtags, account tags or geotags, displaying posts with each tag from Facebook, Instagram, and Twitter. Our systems also allow users to share their new purchase, picture, or discovered content on Facebook or Twitter with included with pre-filled brand tags and content. This system organically boosts brand impressions and awareness by way of each user's share.
Digital menu software payment integration
MetroClick payment software allows users to explore various products and variations through the interactive touch display and make a purchase with a single tap of their mobile device. API payment integration allows for on-demand check out with a credit card, Apple Pay, or Android Pay. Utilizing our MetroClick Manager software paired with a MetroClick kiosk, setting up your digital shopping experience is an easy out of the box solution.
Digital advertising software content integration
MetroClick's development team can repurpose pre-existing brand content or develop new content to display on an interactive platform. Content includes quizzes, games, interactive commercials, promotional video, directories and digital wayfinding maps.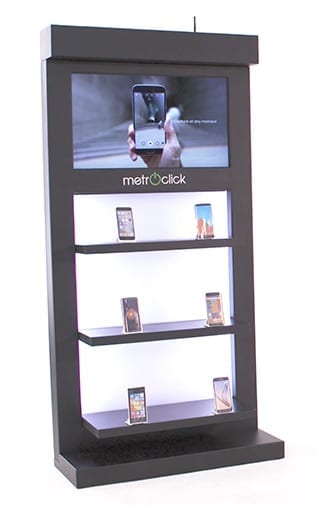 Interactive digital signage software for Concierge Systems
MetroClick's custom concierge systems allow guests to explore local activities, send navigation directions to their mobile device, check the weather, learn about upcoming events, buy merchandise, make reservations or place service orders. For more information, see our work in Hospitality.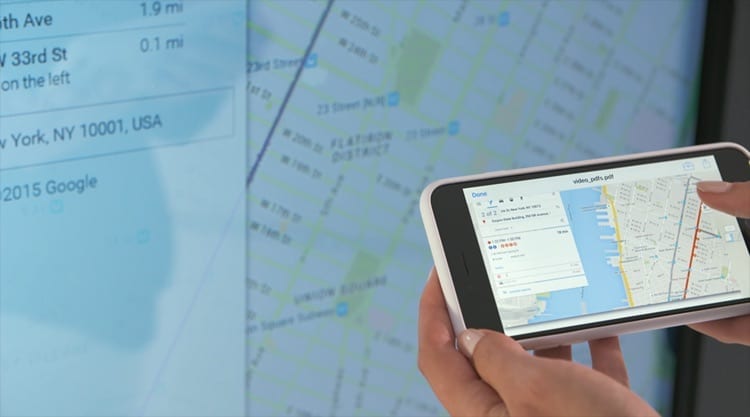 Interactive Directory electronic signage software
Display more than simple text with an interactive directory. Take advantage of a large format display by integrating company logos, slideshows and more. With an interactive directory, you have unlimited listing capabilities for your building's companies and individuals. Our Interactive Directory App is loaded with the following features:
Custom Branding and Imaging 
Interactive Company Logos
Train Times
Building and Facility Information
Building Announcements
Time/Date
Weather
News Ticker 
CliqClik Photo Booth digital signage display software
Our CliqClik Photo Booth Solutions integrate brand graphics onto pictures, videos and GIFs that users create. This new-age photo booth also has virtual reality capabilities, making for an unforgettable experience. Learn more about the CliqClik Photo Booth.
Digital Wayfinder and Interactive Maps digital display board software
MetroClick specializes in creating interactive maps and directories for large format touch screen displays and kiosks. The perfect solution for a mall or high traffic environment. Let us map out your property, or turn your existing maps into a fun and useful interactive experience. Standard Wayfinder features include:
Interactive Map
Real Time Directions
Listings of Locations and Brands
Directory of Events
Live Announcements
Digital Interactive Photobooth
The top digital signage software for Transactional (POS) Solutions
Let MetroClick turn your in store ordering process into a seemless interactive experience. No longer worry about getting the guests order right, as our systems offer a robust and secure ordering platform with built-in payment intergration.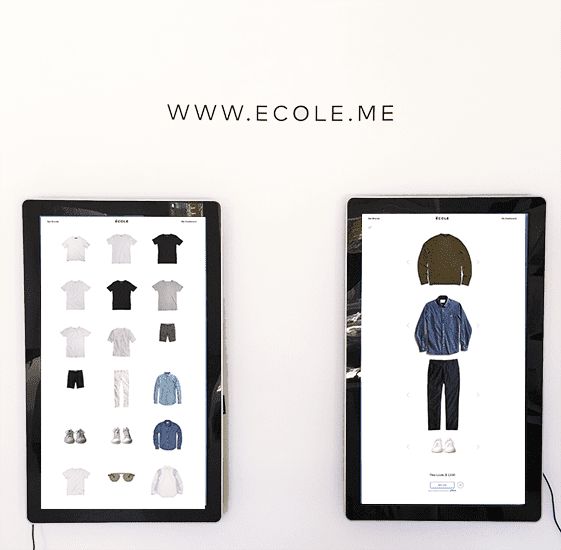 Pop-Up Shops digital software
MetroClick pop-up digital signage software allows users to explore various products and variations with one tap. API payment integration allows for on-demand check out with a credit card, Apple Pay, or Android Pay. On a MetroClick PC kiosk, moving and installation for pop-up shops is as simple as plugging it into the wall.
Additional features include
Video Creation
Interactive Directories
Interactive Schedules
Immediate Order Placement (POS) System
Promotion Redemption
Automated Inventory Referencing
Data Visualization
Virtual Reality (VR) Simulation
Our systems are powered on a Windows or Linux based operating system. Each of our clients is guaranteed a full consultation with our team to identify the exact combination of features to optimize their solution. To see where our software has revolutionized marketing and redefined brand experiences, check out where we've worked.
More Information
The Best Digital Signage Software Solutions by MetroClick
Digital signage software also known as dynamic signage which involves a multimedia or a video put in public places to deliver information or advertise products. A digital screen comprises of a playback or a computer mounted on big bright digital like plasma or LCD display. Digital signage is the best way to advertise and communicate in any business organization. It provides a platform where the audience can interact. Digital signage is classified into three categories namely:
Content Management system (CMS). This is the digital signage starts. Upload things such as images, videos and graphics to your content management system which you want to put in your signs.
Digital Signage Player. Once you have uploaded your assets from Content management system, your network sends and the media player receives them. These players connect to your computer or network. Vendors package them to your digital signage software.
Digital screen. The digital screen works with wireless network to manage, broadcast and organize images in your digital screens. The digital screens vary in price, functionality, size, quality, and durability. A digital screen comprises of two unique screen displays the LCD (liquid crystal display) and the LED (light emitting diode).
The LED evolved from LED light bulb through scientist Nick Holonyak jr in 1962. Small diodes are used to emit images on these screens. The LCD originates in 1888. Richard Williams discovered the purpose of liquid crystals. Eventually George H Heilmeiyer invented the LCD digital screen which is used today.
How does interactive digital signage software work?
According to a survey done by consumers found that video based advertising was the most engaging content on digital signage. Video contents lead in driving buyers to your business. Below is how digital signage works:
·Digital signage reach is prompt as it reaches buyers to where they are either in grocery store, restaurant or gym with an applicable message to their environment
Digital signs are dynamic. They can deliver targeted messages at specific times. For instance consumers in a restaurant might see ads in the morning for bagel, tea or coffee specials and dinner entrees ads in the afternoon or evening.
Digital signage permits businesses influence their living digital content. This allows healthy competition.
How innovative touch screen digital signage software will enhance your ability to attract and engage customers
There are many benefits associated with digital signage which will transform your business into profitability and make your business take the lead in today's competitive business world. They include:
Compared to printing digital signage is fast in updating content and cost effective.
If you are putting news, promotions and information on products you will attract the attention of people and in this you will attract a great deal of customers to your business
Digital signage provides healthy competition in businesses
In large shopping malls or centers you can make more money from advertisers
Digital signage help consumers to interact at the check-out area
Digital signage can be viewed as an entertainment medium in your business; it is acting as a sales representative to your business hence attracting more customers.
Whatever is displayed in, you are in control. You can change and show applicable information according to your taste.
Displays which are digitally transmitted provide an appealing atmosphere and this result in attractive business. A unique atmosphere in your business is driven through digital signage.
Digital signage assists your marketing team in providing healthy communication to employees and customers.
You can put anything from photographs, twitter feeds to advertisements. You can put more items at the same time on a screen.
When were the first digital signage app solutions for commercial purposes used?
To have a better understanding of this, we need to look at the history of the digital signage. In the beginning before history was born, signs were engraved on stones. For travelers they used to bend trees for to show direction. When electric cars evolved, there was a problem without proper signage for traffic lights. The engineers started creating sign systems which comprised of arrows, road signs and other methods which relieved the pain of exploring uncertified routes. In 1929 the first neon sign was made. It was created with a neon tube which was easily deflected in different ways so as to work effectively.
Early 1900 through mid-1900 ad agencies started taking advantage of signs by making hand drawn ads at the back of magazines. Soon after, photography replaced hand drawn ads. Before long TV and radio evolved making marketing and advertising raise into a different angle as this reached more people than newspapers and magazines. As popularity of the television grew technology began to flourish and VCR was born. This made people crazy as you could watch a movie repeatedly. The first sign of a video was generated, stored and would repeatedly played for promotions. In 1970 the retailers would use this method to do commercials. In 1990 the use of video commercial displays evolved.
In early 1992 digital signage was born in shopping center based in United Kingdom. Digital signage evolved from a security guard who didn't know the name of video network walls he was looking at. He called them digital signage. The term was first pronounced by Neil Longuet Higgins from SIS Digital. To deliver content various hardware pieces are reliable by digital signage. The generation of LCD and LED happened in the early 1992. Today most businesses are using digital advertising products to attract customers. The prices of LCD plasma screens are reducing in prices making them more affordable to business people. Also hardware and software prices are reducing making a better option for most companies. Today digital signage is more affordable to many business people.
What can custom digital signage software systems do to transform your business?
It can transform your business by:
Digital signage allows you to display your products and the services you offer
Promote your industry and brand through digital signage.
Promote other properties and platforms of your business by digital signage.
Digital signage satisfies customers by putting a content that is legitimate which rhymes well with customers.
There is reduction of cost with less manual labor since it electronically transmits information.
Contact MetroClick today to discover innovative ways we can customize digital signage to your organization's needs.