Their Vision
Tidal Streaming Service wanted a way for users to remember their brand from sponsored concerts, such as Demi Lovato and Nick Jonas' Future Now Tour, Brooklyn's Summer Screen Concerts, and Budweiser's Made In America Music Festival.
What We Did
MetroClick provided Tidal with a customized CliqClik Digital PhotoBooth, allowing users to take pictures of their fun at concerts, surrounded with Tidal and event-themed framing.
These custom kiosks allow the the added abilities of photos, video, drawing, emojis, branded watermarks, social media integration and much much more!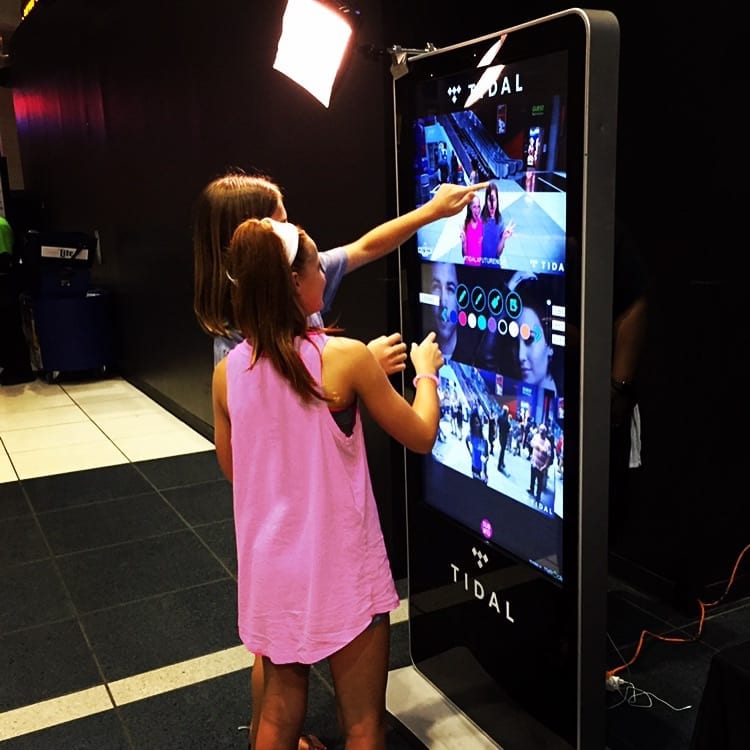 Their Vision Realized
By being able to listen to exclusive tracks and snap pictures, guests increasingly created Tidal accounts in order to access that content from the festival.