Tidal Interactive Event Products
MetroClick worked in collaboration with Tidal to create two unique Interactive kiosks for their many events.  MetroClick created an interactive listening booth. Shown below is our 55″ touchscreen kiosk version, along with our interactive charging stations.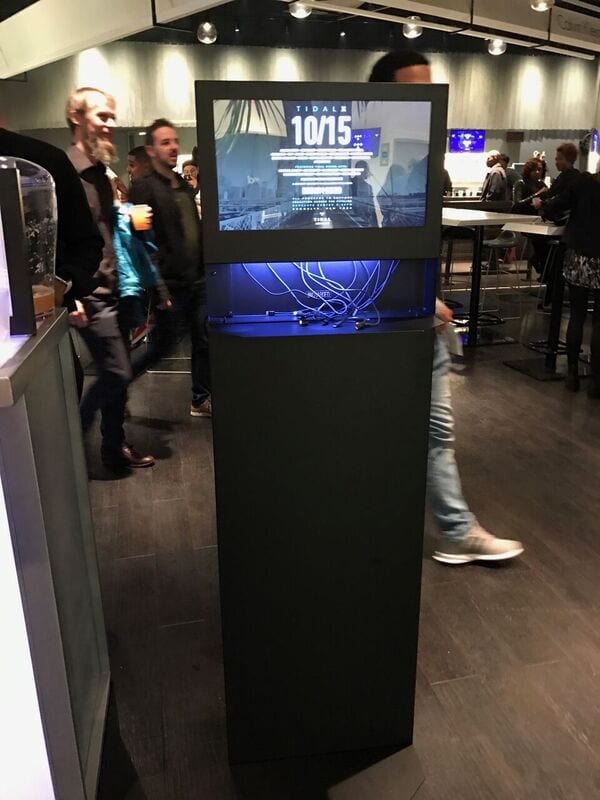 CHARGING Stations
The MetroClick interactive charging station shown above uses a 22″ high bright touchscreen display with highspeed power cables. The MetroClick charging stations are a must have for your next high traffic event.
Listening Booth
The MetroClick interactive listening stations show the diversity of our products and range of our development capabilities. Through Tidal's proprietary live streaming platform, MetroClick was able to build an immersive fully touch screen experience for guests to stop and listen to their favorite new tracks.