Events are a great way to engage your customers in an immersive and memorable experience. Interactive technology such as touchscreen displays, and video walls augment the experience taking your event to the next level.
1.  Chatbots
Artificial Intelligence-enabled chatbots can be used to automate personalized engagement, either on a dedicated event app or on display screens and kiosks. Chatbots are becoming increasingly sophisticated and are able to provide relevant answers to attendees' questions, recommend interesting products, and services or activities based on an attendees' social media profiles.
2.  Facial recognition
Facial recognition has been especially effective at larger events to speed up attendee check-in and badge printing. Instead of lining up, attendees can be recognized by their printed badge as they approach the check-in area at the event space.
Facial recognition is also being tested to enable cashless payments. Alipay recently experimented with this, allowing customers to pay for their meals simply by smiling at the camera to authenticate payments.
Metroclick can integrate with quividi to offer facial recognition that identifies user features such as gender, age, and more, enabling brands to get a comprehensive view of the most engaged participants at their event.
3. Virtual and Augmented Reality
VR and AR allow retailers to invite consumers in custom worlds, incorporating online shopping journeys with 3D elements to increase engagement at events. That could include fitting hiking gear while taking in a view from the top of a mountain, taking virtual test drives, or planning furniture layouts in a virtual living room.
4. Social Media Incorporation
Creating branded hashtags helps activate visitors at events and turn them into event marketers as they share their experiences online. Social media walls are large video screens that show rolling feeds of posts and photos tagged with the event hashtag. They add excitement and a sense of participation to events, and the constant stream of new content shown on the screen encourages attendees to tweet, snap or share their experiences via photos which further boosts an event's online presence.
5. Live Streaming
Live Streaming at your event is another way to boost social media attendance. Encourage both staff and attendees of your event to share a livestream of the event on key social media channels in order to broadcast the experience to a wider audience. Engage with the live audience by asking them questions or offering quick polls. Most importantly, display the livestream on large screens at the event to share with those missing out.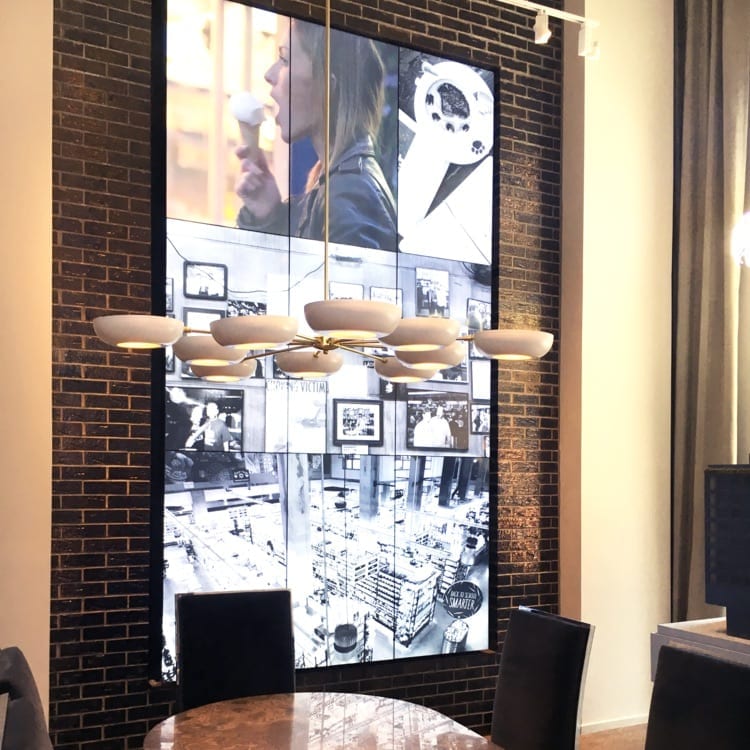 Ensure you provide the right customer experience in your store with MetroClick's range of interactive digital products.