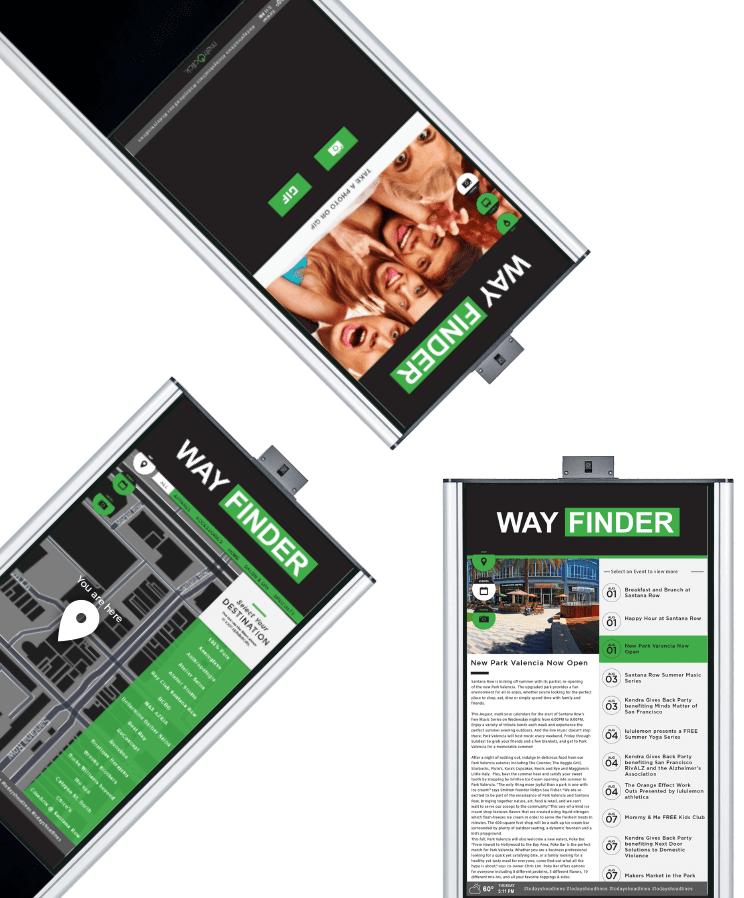 Ten years ago, the idea of having photo booths at a NYC wedding reception, private party or school dance may have been a novel concept.
Times have certainly changed. Digital photo booths have taken off in New York City.
Now, photo booths have now become as common as disc jockeys (DJs) and professional photographers.
Photo booths are a fun way to add some excitement to almost any event.
Like hiring any vendor, it is important to know that you are getting when considering whether to rent or get a photo booth on sale.
This article will add some clarity in an effort to help you make the right choice in hiring the best booth company for your event.
Is renting a photobooth right for our high school dance?
The answer is usually YES!
However, you must consider your crowd.
If your group is reserved or laid back in nature, it may not be the best choice, but we are talking about high schoolers, right?
Photo booths appeal to all ages.
As long as you can imagine your guests getting crazy, photo booth is definitely the right addition to your high school dance party.
What kind of digital photo booths do we need for a school dance?
Digital photo booths come in 4 basic varieties:
Traditional Arcade Style Booth – These are the booths that resemble photo booths popular in arcades in the 70s and 80s.
The advantage is the retro look and feel.
The disadvantage is that these booths generally only accommodate 2 or 3 guests at a time and tend to be the most expensive offering.

---

Open Air Photo Booth – Basically a booth without the enclosure.
Your guests generally stand in front of a background of some type.
The advantages are there is no limit to the number of people who will fit and the costs are usually reasonable. T
he disadvantages are lack of privacy provided by the curtain but these are a great option and you can see how our customers use their kiosks at different events in our portfolio.

---

Pop-Up Booth – Pop-up style booths are becoming increasingly more common. Imagine a pop up tent with sides.
These booths can look really good or really bad from vendor to vendor.
It is especially important to see exactly what you will be getting. The advantages of a pop-up style booth is in its ability to accommodate more people than an arcade style booth.Typically up to 10 guests.
In addition, it is generally easy to transport making it work well in hard to access areas. One the down side, the picture quality is often lacking and the booth tends to get warm due to limited ventilation.

---

Pipe and Drape Style Booth – A pipe and drape style booth uses an enclosure that is made from the same components used in trade shows and many reception venues. T
he booth is enclosed with drapes on four sides and open at the top.
This type of booth is usually bigger, accommodating as many as 15 or more guests at a time.
The open top keeps things cool and can be set up in multiple configurations.
The extra size also allows for softer lighting producing better quality images.
On the downside, the extra size requires extra space. Usually at least 6 feet x 9 feet of space is required for a pipe and drape photo booth.

---
There is no right or wrong photo booth.
It is a personal decision.
The average rental price for a 4-hour photo booth ranges from $400-$1600.
It is worth the time to make sure you know your options, check references, and verify insurance of the vendors you are considering.
Have fun!
Contact MetroClick Today To Learn About Our Portable Photo Booths for Sale
MetroClick is one of the leading manufacturers in the USA of digital products for a broad spectrum of industries including: portable photo booth technology, photo booth signage, kiosk manufacturing, kiosk designs, digital signage displays, interactive glass, video wall technology, product display solutions, touch screen kiosk solutions, interactive displays, and self service kiosks.
Contact us today regarding your photo booth needs (rental or sale).